The Victorian English Gentlemens Club – Album 'Bag Of Meat' released 6th June 2011
aaamusic | On 04, Apr 2011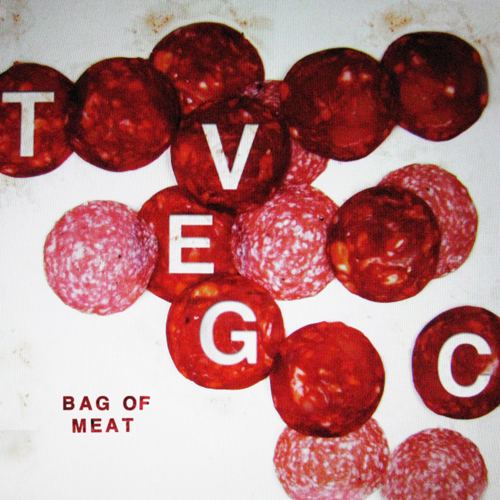 The Victorian English Gentlemens Club present third album, 'Bag Of Meat', due for release via This Is Fake DIY Records in June 2011.
'Bag Of Meat' is the follow-up to 2009's critically acclaimed 'Love On An Oil Rig'. It was recorded over a nine-month period in Cardiff, the band once again working with producer Charlie Francis.
It is an album of two halves: the first a reaction against the previous album; this time around is heavier and darker with layers of brutal noise, and the second a return to their earlier sound; it's quirkier, emptier and more vocal-lead. It's hard-edged, weirdo pop music: the songs are nearly all sub-three minutes.
The songs are about heart attacks, beheading, car crashes, John Denver, Paul Daniels, meat, tribes and addictions to accident speculation.
The Victorian English Gentlemens Club are Louise Mason, Adam Taylor and James Griffiths. Louise and Adam are both vegetarian.
TRACKLISTING:
1. Bag Of Meat
2. A Conversation
3. Richer Than My Tribe
4. Lost My Face In A Fast Car Race
5. Fire In The Wife
6. Pistol Whipped
7. My Imagination Can't Save Me Now
8. As Jungle Drums Rang Across The Amazon (We Held Our Heads And Screamed)
9. Card Trick With A Chimp
10. John Denver's Wife
11. Not Waving But Drowning
Praise for 'Love On An Oil Rig':
"Ask not what the Victorians did for us, but rather what these Victorians will do, given half a chance, to you" – NME
"An atmosphere of seedy debauchery that is strangely edifying, constantly interesting and sonically challenging – a vital proposition" – Clash
"If you like your music to sound like an art school experiment involving a circular saw and a washing machine full of nails, 'Love On An Oil Rig' is definitely the album for you" – The Fly
"I could go through the tracks and give you a run-down, but it's pointless. This album is brilliant. Go buy it" – Artrocker
Forthcoming tour dates:
8th April LONDON The Lexington
17th May CARDIFF Ten Feet Tall
18th May LONDON Barfly
19th May LEICESTER Sumo
20th May LEEDS Milo
21st May GLASGOW Stag & Dagger at Captain's Rest
22nd May SUNDERLAND Independent
23rd May NOTTINGHAM BodegaT