POLOCK Announce May European/UK Dates + Release Debut Album 'Getting Down From The Trees' on 11th April
aaamusic | On 05, Apr 2011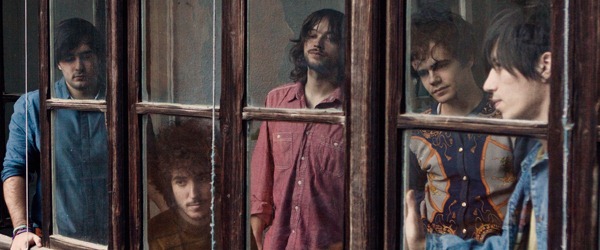 Polock's recent sunny and shimmering SXSW performances wholly justified the excited buzz that's been building since they premiered their hot single 'Fireworks' on US taster site Fader (closely followed in the UK by Single of the Day accolades on both The Line of Best Fit and Clash, a Rise piece and video exclusive on Dazed Digital and a recent Lauren Laverne play on 6 Music– to name but a few of Polock's growing army of fans).
Now Valencia's Polock have announced their first UK tour in May
including three headlining London dates:
Tue 10 May: Contemporary Centre of Arts, Glasgow
Thu 12 May: Trof, Manchester
Sat 14 May: Old Blue Last, London
Tue 17 May: The BITE at The Laugh Inn Chester
Wed 18 May: The Social, London
Thu 19 May: Start The Bus, Bristol
Fri 20 May: Barfly, London
Sat 21 May: Uncle Alberts, Midlesbrough
Thur 26 May: Europavox Festival, France
Sat 28 May: Ritter Butzke, Berlin – Germany (DJ Set)
Sun 29 May: Roter Salon, Berlin, Germany
Tue 31 May: Cultuur Op De Campus, Holland
Wed 1 June: Fleche D'Or, Paris, France
"They make you want to dance, they make you want to holla. Believe me, I did both.
This was one of my favourite shows at SXSW" ( The Alternateside)
"Spanish rock band Polock and its wall-of-sound guitars got the crowd dancing"
(Billboard @ SXSW)
*La meilleure chanson de pop anglaise du moment vient d'Espagne (Les Inrocks, Francia)
*Fireworks, Tangerines and Unicorns and Tenderlies would be championed as a freewheeling indie classic if it had been written by a British pen.
Slightly irritating proof of Spanish excellence in all fields (Loaded, UK)
*Polock are creating the kind of garage rock The Strokes might have made
if they'd developed their sound under the baking Spanish sun (TNT, UK)
*Charming and undeniably catchy (The Line of Best Fit)
*Melodic to the bone and breaking out an ecstatic pop in hock
to all those golden sounds of the 70s (This Is Fake DIY)