A Lull – Confetti
aaamusic | On 06, Apr 2011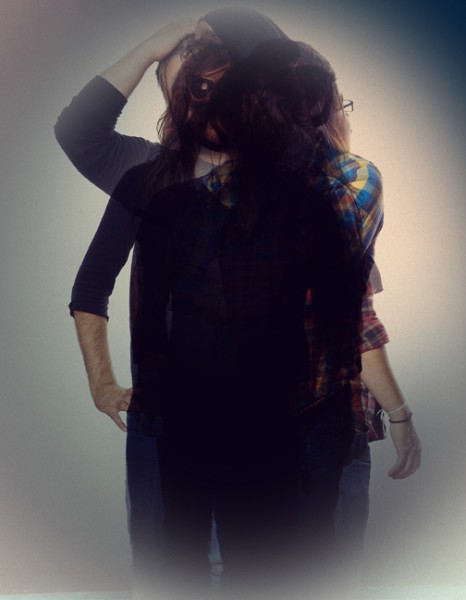 Confetti, the life-affirming debut from Chicago's quintet, A Lull, grabs your attention from its first explosion and deconstructs you further with each subsequent, colorized blast. The band has spent glorious ages supplementing layers of guitars, bass, electronics and vocals by banging on drums (as well as recording rustling bags of trash, throwing bottles against walls and pounding away at anything in sight), eventually coming to the cacophonous percussion and everything else wall of sound that makes Confetti's sound unmistakable. The fervor of these endlessly layered, volatile songs is cooled by the voice and lyrics of Nigel Evan Dennis, who covers the grandiosity of each track with his emotionally entangled lyrics. Though the aural tone of Confetti is one of almost overwhelming joy, a sense of longing and regret is palpable between the lines. It's as if every song is being sung to the face of a loved one at their breaking point. Though their sound is unmistakably their own, the concise romanticism harnessed by A Lull can at times conjure the songwriting ethos of Bon Iver, the instrumental indulgence of Sufjan Stevens or the garishly sensual emotional lift of Explosions In The Sky. Confetti's sense of hope and musical perfection captivates.
Chicago's A Lull is nearly impossible to describe without qualifiers. Equal parts mystical and primal, the music crafted by these five multi-instrumentalists gathers the recognizable traits of a half dozen indie micro-genres, tosses out all but the stem cells, then adds the calculated, percussive verve of a half dozen rhythm sections on top of beautifully crafted songwriting to result in a sound that is as unique as it is memorable.
The history of A Lull begins in 2008 when the break-up of Nigel Evan Dennis and Todd Miller's former bands, setting them free to create a new style of music together. After luring Mike Brown back home from Boston, they began dedicating themselves to their distinctive brand of sound-collage and songwriting. Soon Ashwin Deepankar and Aaron Vincel added their musical voices to the mix and the line-up was complete. With each member of the band being fascinated by drums and percussion, their sound quickly solidified as something impossible to characterize.
A Lull blurs the lines between the synthesized and organic. The evocative lyrics and vocals of Nigel Evan Dennis are engulfed with music elements that live on the barriers between guitars, electronics, and effects, then covered with endless layers of drums and percussion. The band has been defining this sound for three years. Their 2009 EP, Ice Cream Bones was the first display of their quasi-folk, electronic leanings, but their latest work brings all of that promise to fruition. After countless hours in practice spaces, basements and bedrooms, A Lull has recorded over seventy-five songs and partial song ideas in the process of creating their full-length debut, Confetti. Recording the music themselves, the band was not confined to traditional studio techniques or time constraints, and the obsessive attention to detail shows.
Employing anything available to create beats, melodies, textures and layers of sound, A Lull's sonic landscape is experimental in the ways that it takes form, yet at the same time inherently musical.
Here is  the video for "Weaposn for war"
CATCH A LULL ON TOUR WITH COLD WAR KIDS
2011-03-03 Portland, OR @ Crystal Ballroom
2011-03-04 Eugene, OR @ W.O.W. Hall
2011-03-05 Vancouver, BC @ Vogue Theater
2011-03-06 Boise, ID @ Knitting Factory Concert House
2011-03-08 Denver, CO @ Ogden Theater
2011-03-09 Lawrence, KS @ Granada Theater
2011-03-10 Minneapolis, MN @ First Avenue
2011-03-11 Chicago, IL @ Riviera Theater
2011-03-12 Milwaukee, WI @ The Rave At The Eagles Club
2011-03-14 Detroit, MI @ St. Andrews Hall
2011-03-15 Columbia, MO @ The Blue Note