Moby announces details of new single 'The Day' and UK Roundhouse show
aaamusic | On 08, Apr 2011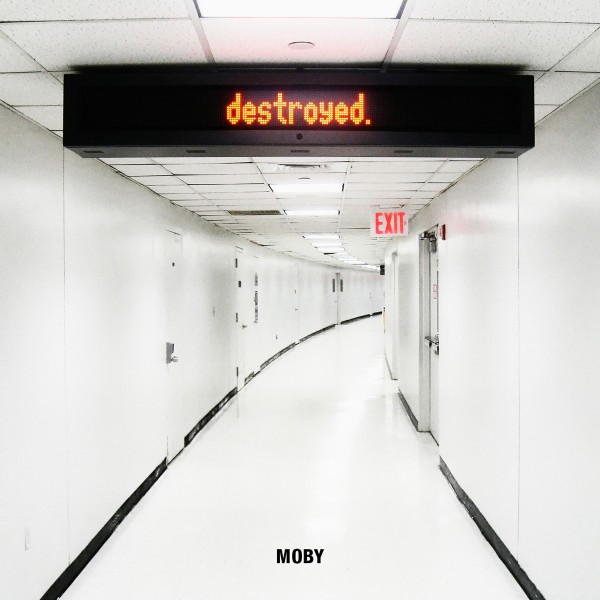 Moby has announced the details of a new single, 'The Day', which will be released on May 9th. 'The Day' is taken from his upcoming new studio album, 'Destroyed', which he releases on his own label Little Idiot on May 16th.
'The Day' is streaming on the Moby Soundcloud page now:
'The Day' will be available in advance on iTunes from April 2nd, followed by the official release date and full remix bundle on May 9th. The package will include the original album track, with remixes from Lifelike, Basto, Gesaffelstein, Eddie Thoneick and Funkerman.
"'The Day' was written in a hotel room in Spain at dawn when I hadn't slept. It was a beautiful hotel room, a beautiful perfect hotel room and it was six or seven in the morning. I wrote it on a acoustic guitar and recorded it on my phone, brought it home and re-recorded it with old broken down electronics that I have in my studio".  – Moby
The Day was indirectly inspired by David Bowie and Brian Eno's production which Moby believes is now part of his DNA; growing up, moby had Low and Heroes spinning constantly on his turntable. One of the few tracks from Destroyed that moby sings on, The Day is a deeply personal song about late night desperation and dark night of the soul feelings usually associated with some terrible addiction; these themes are woven throughout the journey that his new album takes us on.
Moby's next UK live show will be on 2nd June at The Roundhouse, in Camden, London.
Tickets are available at www.moby.com/live.
Moby will also be exhibiting the full collection of his photographs from Destroyed The Book (out May 16th), at Proud Galleries in Camden from 18th May – 19th June.