D/R/U/G/S release EP debut Love / Lust May 9th via Tender Age
aaamusic | On 11, Apr 2011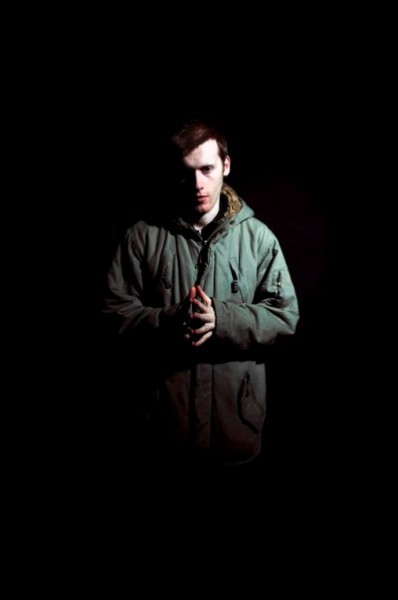 Artist: D/R/U/G/S
Title: LOVE / LUST
Label: Tender Age
Release date: 9th May 2011
Format: Download and 12"
Tracklisting: 1. Love/Lust, 2. Velodrome I, 3. Velodrome II
D/R/U/G/S's three-song debut Love / Lust will be released through new Moshi Moshi imprint Tender Age on 9th May 2011.
D/R/U/G/S is the project of one Callum Wright and D/R/U/G/S craft some of the most euphoric, radical new music around. Made with the freeform attitude of synth visionary Oneohtrix Point Never, the fuck-you braggadocio of the Wu-Tang Clan, the cast-iron integrity of punk and the headlong desperate rush of rave, it's untamed music for the moment.
22-year-old Callum Wright spent his early years, in his words, in "London council estate shitholes" and moved to Manchester in his teens. D/R/U/G/S's early tracks quickly found their way onto the blogs and soon were being written about by Q, NME, The Fader, Dummy and XLR8R and played by Rob da Bank and Steve Lamacq on radio. This attention sent him on the road, and since starting out he has played around the UK and Europe, going down a storm at In The City festival, where he was given the title Most Buzzed About Act for the entire three-day event. No wonder – gigs, which see Callum pack his MPC unit full of samples to recreate his brave, warm synth music live, are closer to raves – a glorious journey into total freedom, total power, total moment. Along the way, he's found himself standing shoulder-to-shoulder with a new group of brave DIY electronic artists that include Gold Panda, Teengirl Fantasy, Becoming Real, Dam Mantle, Hype Williams and Blondes.
Love / Lust is, first and foremost, dance music, but listen in and you can hear it's made with the guts, impatience and imagination of the best British DIY music, from psyche rock to punk to rave to grime. Velodrome 1 widescreen dance music beats and bleeps, duck and weave effortlessly around each other and Velodrome 2 is a mash up of everything Callum has taken in over the past year; minimal techno, ambient, house and industrial. D/R/U/G/S have created grab-life-and-run tracks, sincere, furious and alive, endless a truly luxuriant debut.
UK DATES
April 9th 2011 – La Gaite Lyrique//Festival Mon Amour – Paris
April 21st 2011 – Fabric (AITBF) – London
April 28th 2011– The Nest//Land of Kings Festival – London
April 30th 2011– Camden Crawl – London
May 1st 2011 – Islington Mill//Sounds From The Other City – Manchester
May 5th 2011 – Flex – Vienna
May 6th 2011 – Rockhouse – Salzburg
May 14th 2011 – Great Escape – Brighton
May 19th – Stag and Dagger – London
May 21st – Death Disco – Glasgow
May 24th – White Heat – London
May 25th – Shipping Forecast – Liverpool
May 26th – Deaf Institute – Manchester
May 28th – Islington Mill – Manchester
June 1st – SWG3 – Glasgow
June 12th – Parklife Festival//Now Wave Tent
July 9th – Lounge on the Farm – Canterbury
July 12th – Manchester International Festival – Manchester
August 13th – Beacon Festival – Yorkshire
September 11th – Bestival – Isle of Wight
http://www.myspace.com/drugsdogoodthings