Hauschka – Salon Des Amateurs
aaamusic | On 11, Apr 2011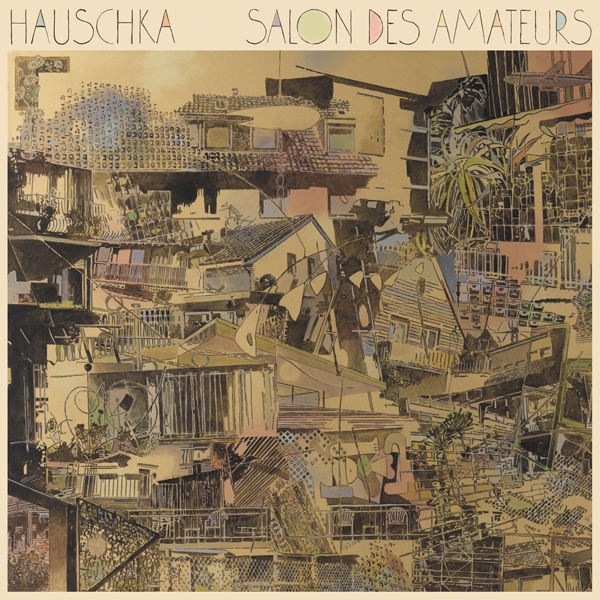 Not long after the critically acclaimed album 'Foreign Landscapes', Volker Beltermann, aka Hauschka, comes back with a new full-length, 'Salon des Amateurs', another brilliant step of the German authors towards the greatest artists in contemporary classic.
Urban backgrounds and Volker's journeys are still the leit-motif behind Haushka's works. The first piece, Radar, seems coming out of a Chomet's movie, metaphor of the hectic schizophrenia of urban life. From the first notes the development of Haushka's style is clear, from the intimism of his piano works to the orchestral magnifency of his latest oeuvre.
Named after the piano bar in his native Düsseldorf, where Volker Bertelmann (aka Hauschka) presents an annual piano festival, 'Salon des Amateurs' is simultaneously a bold departure and a logical step forward for Hauschka. A unique project that sounds simultaneously organic and mechanised, it is full of carefully-picked references to two very different genres – modern classical and dance music. Featuring contributions from Calexico's Joe Burns (cello on 'TwoAM' and 'Girls') and drummers drummer Samuli Kosminen (múm) and John Convertino (Calexico) jointly providing driving propulsion to the record (twin drummers will be a feature of forthcoming live dates in May). And equally Grammy Award-winning violinist Hilary Hahn's guest spot on 'TwoAM' will not go unnoticed by a classically-aligned audience. The whole is imbued with a palpable sense of fun (as is often the case in Hauschka's music) and a huge sonic depth, yet it's instrumentation upholds an astute, sharp elegance. Subtly nuanced electronic touches swarm around 'Cube' and syncopated brass stabs punctuate 'Radar', while the grimey-synth mimicking low-end piano of 'Two AM' and 'Tanzbein' reference the repetition that characterises the golden age of house and techno.
A remixed version of the album is now expected, and we can bet this will be a new metamorphosys for the poliedric talent of Dusseldorf!
Author: Lorenzo Coretti