The Black Angels to release 'Phosgene Nightmare' limited 10″ b-side vinyl on Record Store Day
aaamusic | On 11, Apr 2011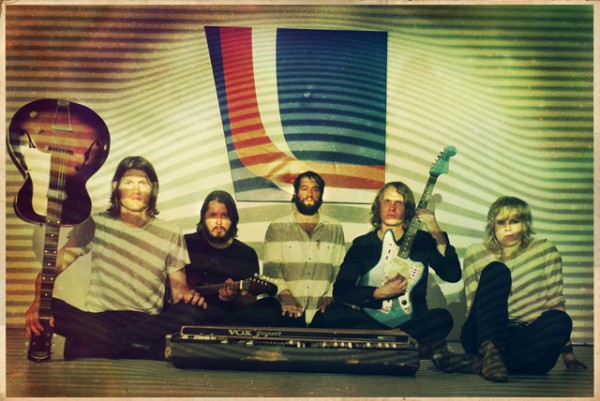 Texan psych rockers THE BLACK ANGELS are set to release a limited edition 10"vinyl B-Sides collection titled 'PHOSGENE NIGHTMARE' on Blue Horizon Records in support of Record Store Day. Only 5000 copies of the record will be available on Saturday April 16th throughout Europe and North America on collectable white vinyl that also comes packed with an MP3 download card featuring all 6 tracks.
Explaining the release, guitarist Christian Bland says – "'Phosgene Nightmare' is 6 more dreams recorded during the 'Phosphene Dream' sessions. The 6 dreams were specifically saved as an epilogue to the full length album and help to complete the story that was presented thru the full length album. The 6 'nightmares' explore the poisonous side of life, if we lose focus on the light that exists in the darkness."
The track listing to 'Phosgene Nightmare' is as follows: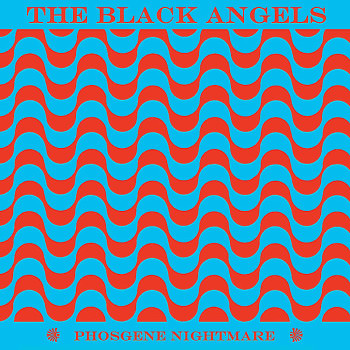 Side A:
Melanie's Melody
Ronettes
The Boat Song
Side B:
At Night
Choose To Choose
Entrance Song (Rain Dance version)
The band are currently enjoying a headline tour promoting their acclaimed third album Phosphene Dream across the US with guests Suuns before hosting their Austin Psych Fest in Texas on April 29th.
Find them at www.theblackangels.com.
Follow them at www.twitter.com_theblackangels and www.facebook.com/theblackangels.tx