Introducing Logical Drift
aaamusic | On 13, Apr 2011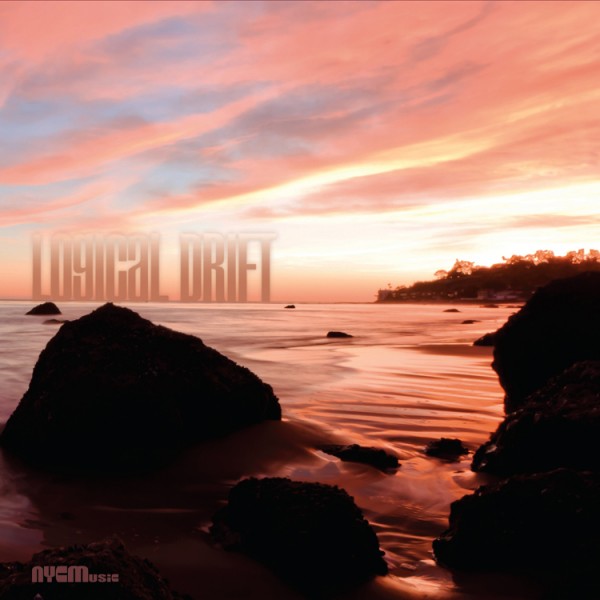 Born in Southern Italy John Matarazzo lives in New York with his wife and son. He spends part of his time in Crestone, Colorado in the Sangre de Cristo range of the Rocky Mountains with his friends at the Spiritual Life Institute. He spends the summer months in Poland where he has a home.
He began pursuing his musical career in high school where he formed a rock band with some classmates. Their repertoire reflected Matarazzo's musical tastes. Covering tunes by The Rolling Stones, The Animals, and The Kinks. The successes of the group (The Unknowns) lead to recording work at recording studios in New York City.
Always interested more in Jazz and Classical music he began writing and recording some original compositions he was offered a publishing contract with Starett Music Publishing a small independent publisher which was later acquired by Cherry Lane Publishing.
Becoming an established writer he then went on to record and perform with Ike and Tina Turner. That experience led to concert tours with Sly and The Family Stone and later Weather Report. Over the years he began to turn more and more to the spiritual side of music and music creation.  Working with Bill Laswell at Subharmonic Records to create pioneering recordings of Ambient music and Electronica with artists John Zorn, Jah Wobble, Mick Harris and Buckethead.  He then began a process of inviting other established world artists to work with him on a variety of projects which brought recordings of Ravi Shankar, Nusrat Fateh Ali Khan, Herbie Hancock, Lee "Scratch" Perry, The Gamelan Of Bali, Lata Mangeshcar, The Monks Of Notre Dame, and Buddhist Monks of Maitri Vihar Monastery Tibet.
Beginning in 1992 Matarazzo began a series of field recording and performance projects that took him to places as far away as Bali, Indonesia, where he recorded the Gamelan Gong music in Singaraja and Ubud; Sumatra, where he recorded  Javanese bamboo music;  Tibet, where he recorded Buddhist Monks; North Africa and Morocco recording Gnawa trance music;  Mali recording Rail Bands and Griot music and Thailand recording traditional Thai music in Cheng-Mai. These are a few of the places this explorer and path finder has recorded and performed.
A psychological explorer of the first order he began to experiment with compositions using electronic music elements pioneered by Karl Heinz Stockhausen and Pierre Boulez, adapting them to create psychological dreamscapes and aural environments designed to evoke spiritual responses from the listener. Incorporating sounds from many different world cultures, he became aware of the truth that all sound is musical sound. It is the social context that defines the listening experience. Synthesizing sounds in acoustic laboratories he was able to develop a palette of unique and emotionally resonant sounds from simple sine wave generators overlaying harmonic spectrums and resonating filters to create evocative and sensual aural landscapes and alternative worlds.
Combining his knowledge of ancient spiritual systems, psychoacoustics and aural imaging, he creates soundscapes that heighten the listeners' sense of wellness and tranquility. Stimulating the Chakra portals; thereby carrying the listener on a journey toward greater awareness and aliveness. His aim is to create a music that will provide an important map for our wholeness and transformation, both personally and globally by opening the Chakra paths to enlightenment and integration.
LOGICAL DRIFT represents the most recent incantation of these musical concepts and explorations.