Summer Sundae Weekender 2011 unveils third wave of artists added to the bill including The Antlers, Kitty Daisy & Lewis, Factory Floor and more
aaamusic | On 13, Apr 2011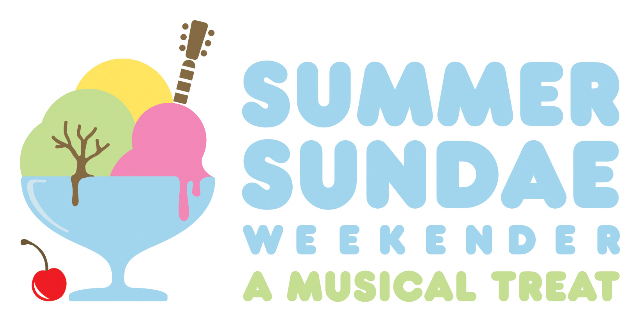 Britain's sweetest music festival, Summer Sundae Weekender 2011 are delighted to announce the next tantalizing wave of acts to add to this year's bill. It looks like it is set, yet again to deliver one of the most diverse and inspiring line ups of any British boutique festival.
This Summer Sundae announcement includes most excitingly new acts such as Ska and Reggae legends Toots and the Maytalswho will be bringing their perfect summer groove and classic cuts (such as Pressure Drop, Monkey Man, Funky Kingston and Reggae Got Soul,) to the festival for the first time this year. We are also thrilled to reveal the inclusion of Rock n' Roll maestros Kitty, Daisy and Lewisand Jim Jones Revue along with a crop of new must see bands; Factory Floor, Pete and the Pirates and Yaaks to name but a few. Also set to be Summer Sundae highlights are Brooklyn Indie-Rockers The Antlers and much admired British Folk-Rocker Teddy Thompson.
The Summer Sundae Weekender Daily Line Ups are as follows:
Friday:
2:54 / ADMIRAL FALLOW / BETH JEANS HOUGHTON / BORN RUFFIANS/ BY THE RIVERS / CARAVAN PALACE / GIVERS / GRAHAM COXON / RAGHU DIXIT /SHONEN KNIFE / THE AGITATOR / THE BEES / THE MACCABEES / THE WHYBIRDS / TOOTS AND THE MAYTALS / UNCLE FRANK / VARIOUS CRUELTIES /WOLF PEOPLE
Saturday:
BELLOWHEAD / BENJAMIN FRANCIS LEFTWICH / CHAPEL CLUB / DIONNE BROMFIELD / DIZRAELI AND THE SMALL GODS / FLASHGUNS / HHYMN/ I AM KLOOT / JIM JONES REVUE / KYLA LA GRANGE / LIAM BAILEY / LITTLE COMETS / MAMA ROSIN / NEWTON FAULKNER / PETE AND THE PIRATES / REEF / SHOWADDYWADDY / TEDDY THOMPSON / THE HEARTBREAKS / WILKO JOHNSON / YAAKS
Sunday:
BLOOD RED SHOES / CW STONEKING / DELTA MAID / DRY THE RIVER / DUTCH UNCLES / EXAMPLE / FACTORY FLOOR / JOHN COOPER CLARKE / KITTY DAISY AND LEWIS / MCFLY / SKINNY LISTER / THE ANTLERS / THE BLACK ATLANTIC / THE CUBAN BROTHERS / THE PHANTOM BAND / TOM BAXTER / YOUNG KNIVES
Full ticketing options including day tickets are now available for purchase, Adult day tickets from £30 -£50, Child Day Tickets from £12 – £17.50 Adult Weekend Tickets from £115 and Child Weekend Tickets from £40, please note camping tickets are extra.
For full details visit www.summersundae.com/tickets