Listen to Murdoc's Latest Pirate Radio Show, Pre-Order The Fall & Exciting Record Store Day News
aaamusic | On 15, Apr 2011
The physical release of The Fall is now a few days away and it will be available as a CD and digital download on Monday, 18th April 2011.
It's also your last chance to get your hands on an exclusive, limited lithographically printed Gorillaz poster when you pre-order The Fall.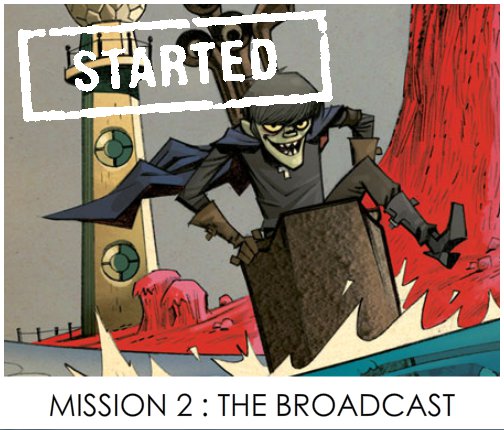 APRIL-ISH IS FINALLY HERE!
The postman has arrived and 'the key' to unlockMission 2: The Broadcast is waiting for you… Murdoc needs your help to broadcast his latest pirate radio! A 2 hour extravaganza of music, explosions, excitement, it's all in there!
You can also listen to Murdoc's latest Pirate Radio Show (for all you mugs who haven't completed the mission yet…) with special guest: 2D!
COUNTDOWN TO RECORD STORE DAY!
Gorillaz are proud to support our friends at independent retail on Record Store Day and has released a Limited Edition vinyl piece of 'The Fall', available at participating stores on April 16th.
Don't forget a limited edition Vinyl will be out on 16.04.11!
EMI FAMILY 4 JAPAN
Gorillaz have donated a limited edition lithograph, signed by Jamie Hewlett and Damon Albarn for EMI's eBay charity auction to help Japan after the recent events. You can bid for this item right now