Slam Dunk Festival 2011
aaamusic | On 16, Apr 2011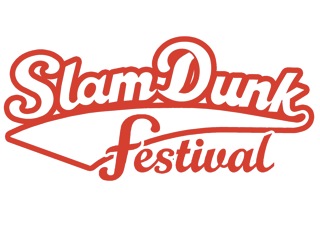 Friday 15th April 2011 – SLAM DUNK FESTIVAL 2011: Hyro Da Hero, Lower Than Atlantis, Cartel (UK Exclusive Shows) and more added, plus Kerrang! and Punktastic Stages!
Plus – Tom DeLonge (Blink 182/Angels and Airwaves) to handpick bands for the festival.
NEW ADDITIONS/STAGES TO THE FESTIVAL LINE-UP! / TOM DELONGE COMPETITION RETURNS
The latest additions to the Slam Dunk Festivals 2011 lineup are Hyro Da Hero, Cartel (UK exclusive shows), Not Advised and Bury Tomorrow. Plus the Kerrang! Introducing stage, which will feature Blitz Kids, Lower Than Atlantis, Don Broco, Rio, Basement, Summerlin, Lost Boys and The Famous Class.
Blink 182/Angels and Airwaves frontman Tom DeLonge will once again be picking a two winning bands to open the Kerrang! Introducing stage on behalf of Macbeth Footwear, following the hugely influential win from Francesqa last year, who continue to go from strength to strength following last years event. Look out for more details on how to enter in forthcoming issues of Kerrang and on http://www.kerrang.com/
Finally, Punktastic will be hosting an acoustic stage, that will feature sets from Lost On Campus, Sam Little, Jimmy Holland, Ghost Saddles and The Lion & The Wolf.
All of the above join the following bands already confirmed for the festivals: Less Than Jake, Reel Big Fish, 3oh!3, The Starting Line, Set Your Goals, We Are The Ocean, Goldfinger, Anti-Flag, Hit The Lights, Mayday Parade, Hellogoodbye, Deaf Havana, Framing Hanley, Versa Emerge, Francesqa, The Skints, Dance Gavin Dance, The Dangerous Summer, This Time Next Year, Rocket To The Moon, We Are The In Crowd, Innerpartysystem, Tek One, A Loss For Words, Yashin, While She Sleeps, With The Punches and Decade.
SLAM DUNK GOES NATIONWIDE WITH 'SLAM DUNK ON TOUR' DATES!
Due to phenomenal demand, Slam Dunk is expanding yet again to take some of the festival's line up to other cities across the May bank holiday weekend.
o Friday 27th May – Slam Dunk Scotland – Glasgow ABC (featuring – Less Than Jake, Anti-Flag, Goldfinger & Set Your Goals)
o Saturday 28th May – Slam Dunk Festival North – Leeds, University (featuring the full line-up detailed further down the press release)
o Sunday 29th May – Slam Dunk Festival South – Hatfield, University Of Hertfordshire (featuring the full line-up detailed further down the press release)
o Monday 30th May – Slam Dunk Birmingham – Birmingham, HMV Institute (featuring – Less Than Jake, The Starting Line, Goldfinger, Anti-Flag, We Are The Ocean, Set Your Goals, Hit The Lights, MC Lars and more TBC)
o Tuesday 31st May – Slam Dunk By The Sea – Southampton, Guildhall (featuring – Less Than Jake, Anti-Flag, Goldfinger & Set Your Goals.)
Tickets for all shows are available from: http://www.slamdunkmusic.com/