Flogging Molly – "Don't Shut 'Em Down" Brand New Video
aaamusic | On 18, Apr 2011
NEW LABEL, ALBUM AND GENRE-BUSTING NEW SINGLE FOR FREE DOWNLOAD:
'DON'T SHUT 'EM DOWN'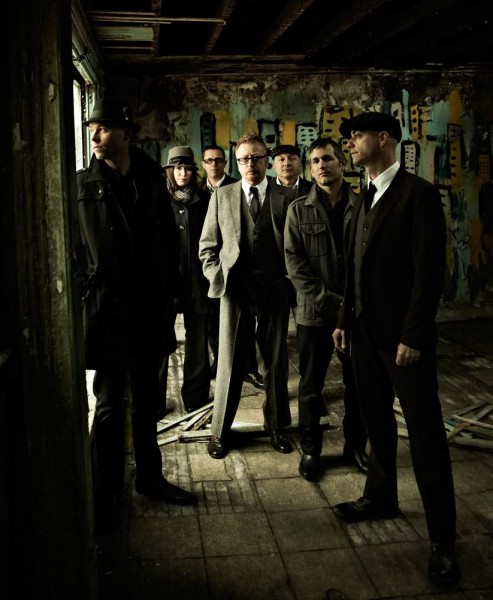 FLOGGING MOLLY, the legendary 7-piece Celtic punk ensemble, are set to release their forthcoming 5th studio album with producer Ryan Hewitt (Red Hot Chili Peppers, The Avett Brothers). The new release follows up their acclaimed 2008 release 'Float', which debuted at #4 on the US Billboard Top 200 and sold over 80,000 copies in the UK and Europe.
To celebrate the new record, the band are offering a blistering first single, 'Don't Shut 'Em Down', as a free download. The song, a rebel rousing commentary on America's economic downturn, is the perfect representation of the bands' expertly honed sound as well as a reflection of the central themes of the new record.
The bulk of the new album was written in and inspired by the city of Detroit, original home to Flogging Molly fiddler (and front man Dave King's wife) Bridget Regan, and the city where theyears. To quote King, "It wasn't the album we set out to write. It became the album we had to write", as it takes a hard-nosed look at the economic collapse in the US and the causes and the direct effect it has had on everyday people. The Motor City serves as the album's muse and a painful example of what has gone wrong.
Though much of the album conveys the worldwide economic angst that was nowhere more intense than in the American city of Detroit, there is actually a strong message of hope, humanity and the resilience of mankind. The album, titled 'Speed of Darkness', will be released on 30th May via Flogging Molly's own newly created label, Borstal Beat Records.
For the 'Don't Shut 'Em Down' download visit :
http://soundcloud.com/charmfactory/flogging-molly-dont-shut-em