Summer Sundae Weekender announces Efestivals Comedy Tent lineup, brand new area, Curiosity Corner with its Victorian Vintage theme, and more
aaamusic | On 18, Apr 2011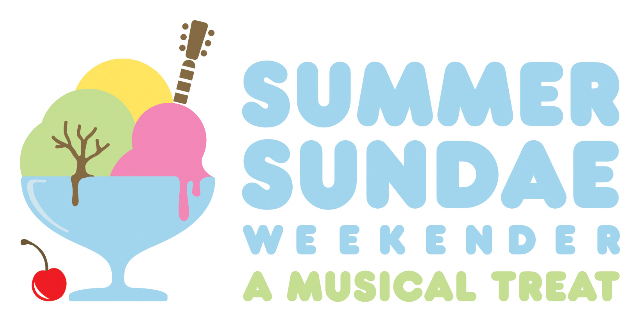 SUMMER SUNDAE WEEKENDER 2011
LEICESTER DE MONTFORT HALL AND GARDENS
12th 13th 14th AUGUST 2011 Presented by DMH and Coda
NEW AREA: CURIOSITY CORNER – VICTORIAN VINTAGE THEME – TOP HAT TERRACE EXTRAVAGANZA – STORY TELLING, POETRY & THEATRE ON THE BANDSTAND STAGE – THE ORANGE TREE BACK AT SUMMER SUNDAE –  EFESTIVALS COMEDY TENT – RETURN OF THE SUMMER SUNDAE FESTIVAL CHOIR
Britain's sweetest music festival is rapidly approaching and therefore it is with much excitement that we unveil further twists and hidden treats to our 2011 festival set up.  As usual there will be much more than music to keep you entertained this year at Summer Sundae Weekender.  Once again THE VILLAGE will provide a great selection of food and craft stalls.  This year we are also delighted to announce the return of the ever-popular ORANGE TREE BARS who will be back bigger and better than ever with their Real Ale & Cocktail Bars.
After the success of last year's beach theme, this year we will be taking a trip back in time to bring some Victoriana to Victoria Park! In spirit of our theme, this year will see our MAIN STAGEbecome a master of disguise. Watch as it evolves through the seasons of a Victorian Park from a frost bitten winter to a golden summer.
To coincide with our Victorian theme we are also introducing a brand new area called CURIOSITY CORNER. Nestled in between THE GARDEN and THE VILLAGE by the Main Entrance to the site,CURIOSITY CORNER will provide a plethora of amusements to excite and amaze.
Take a stroll to its Victorian Bandstand Stage where you will be able to enjoy music, storytelling, poetry readings, theatre and more throughout the weekend.
Talks will include that from Roger Lovell, the UK's only professional Penny Farthing rider and cycling historian who'll be bringing his collection of vintage cycles to the event.
Music will include that from the Foresters Brass Ensemble one of Leicester's oldest brass bands, and the soothing sounds of Harp for Hangovers.
UK Young Storyteller of the Year and special talent Rachel Rose Reid will also be performing on The Bandstand throughout the weekend.
Our journey back into Leicester's history continues with our TOP HAT TERRACE EXTRAVAGANZA. Research into the city's Victorian heritage brought to light the weird and wonderful world ofFrancis 'Tanky' Smith, Leicester's first private detective and creator of the well known Leicester landmark 'Top Hat Terrace.' There are those who suggest that Tanky and his dalliances with the underworld of middle England were the inspiration for Conan Doyle's Sherlock Holmes. This year we will be offering festivalgoers the opportunity to enter the idiosyncratic world of this Victorian extrovert.
Gaze at a pedal powered Top Hat Terrace Installation spinning in the trees from Electric Pedals.
Be sure to keep an eye on our Evolving Sand Sculpture of Tanky himself by Leicester local and world champion sand sculptor Nicola Wood.
Choose your own vintage disguise and get into character at The Vintage Fair.
Satisfy your spirit of adventure with our QR digital art trail around the site, curated by the clever people at Cuttlefish.
Don't miss Sunday's talk by local historian, author and total Tanky expert John Harrison.
Our Victorian spectacle does not end here. Along with the usual range of relaxed entertainment and visual delights in The Garden, this year we will give you the chance to enter the unimaginable world of the From Dusk 2 Dawn Mad Hatters Imaginarium where you can create your own top hat (judging for the best top hat at dusk each day). In The Garden you will also be able to sit down to some 'high tea' in the Mashed Tea Tent and soak up our numerous other side shows and interactive rarities.
The Kidzone, this year will be curated by The Spark Children's Arts Festival and will enable our younger audience to partake in Victorian games, create disguises, embark on Treasure Hunts, watch our ever popular old fashioned Punch and Judy show and much much more. Also be sure not to miss the Victorian Children' s Parade which will take place on Sunday at 6:30pm .
We are also thrilled to announce the return of the much-loved EFESTIVALS COMEDY TENT brought to you in association with the Leicester Comedy festival. This year's side splitting line up includes…
Rob Rouse, Abandoman, Pete Johansson, Sarah Kendall, Fergus Craig, Michael Fabbri, David Ward, Carly Smallman, Gary Delaney, Chris Stokes, Ola, Andrew Ryan.
Last but by no means least, our unique rostrum of festival activities will be supplemented by the return of the Summer Sundae Festival Choir. Here we give festivalgoers the opportunity to supersede their audience member status and become festival stage performers. Rehearsals will be held over the course of the weekend led by vocal practitioner Hannah Brine and acclaimed pianist George Aquah will be accompanying the choir. The choir welcomes music and singing enthusiasts of all levels and abilities. Taking part is easy. You can register by sending an email with your name, contact details and a note of any previous singing experience to: summersundaechoir@gmail.com