LOWER THAN ATLANTIS full album stream // World Record released next week
aaamusic | On 19, Apr 2011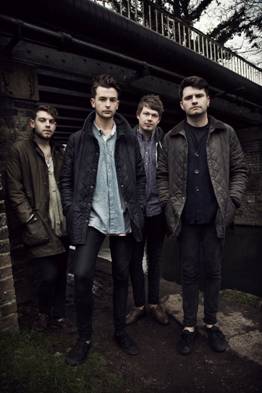 LOWER THAN ATLANTIS
New album 'World Record' set for release 25th April, 2011
Full album stream –www.myspace.com/lowerthanatlantis
UK tour with We Are The Ocean in April / May
Single 'Deadliest Catch' out 18th April, 2011 – http://www.youtube.com/watch?v=naNYu4KOvBw
www.facebook.com/lowerthanatlantis  | www.twitter.com/LTAmusic | www.myspace.com/lowerthanatlantis
MIKE DUCE – VOCALS/GUITAR  |  BEN SANSOM – GUITAR  |  EDDY THROWER – DRUMS  |  DECLAN HART – BASS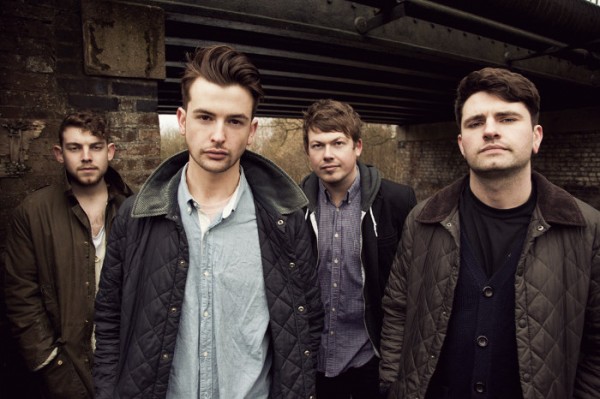 Lower Than Atlantis are set to release their second album 'World Record' on 25th April through Wolf At Your Door Records. The album release will be preceded by new single 'Deadliest Catch' which is out on 18th April. Lower Than Atlantis' intense bond with their fans is set to shine through with the music video for 'Deadliest Catch' for which they are accepting fan submissions to be included in the lyric-themed concept. The band will be on tour in the UK in April with fellow UK rockers We Are The Ocean, followed by several festival appearances including a slot on the Pepsi Max stage at Download on Sunday June 12th and dates with Futures and Set Your Goals.
From the opening life-on-the-road anthem '(Motor) Way of Life' right through to closer 'R.O.I.,' 'World Record' is an album bursting with exuberance and packed with massive rock hooks. Lower Than Atlantis prove that they've hit their stride, honing their songwriting skills to pure brilliance following the release of 2010's critically acclaimed debut 'Far Q.' High octane tracks like first single 'Beech Like The Tree' and 'Bug' appear alongside more contemplative compositions like 'High At Five' – the sound of a band carving out their own identity in today's music scene – and 'Another Sad Song' which is as melancholy as its title suggests. Despite the contrasting dynamics on the album, one thing that all the tracks have in common is a keen sense of melody and crafty riffery, backed up by a rhythm section that pulls no punches.
Mike Duce (vocals/guitar) says of the progression the band have made for the creation of this album –
"Writing was pretty natural because we're with each other so much, we've all been listening to the same music and had the same influences. When it came to working on the songs, we all kind of knew where we were going. Recording was very efficient! We'd already demo'd the album live and then in a studio before recording the real thing so we knew exactly what we were playing and how we were playing it.
The tunings for most of the songs have dropped two whole steps to add a darker feel. The tempo of the songs has slowed down too to give a more powerful feel and to make sure the listener definitely has time to get the message. There's less of a jokey undertone lyrically so I guess it's more 'grown up'."
Lower Than Atlantis look set to ride high on the wave of new British rock talent with this collection of songs, having already picked up some serious airplay on the likes of Radio 1, Scuzz and Kerrang! TV. Touring is next on the agenda for the band who are currently on a mammoth tour of the USA supporting Asking Alexandria. When they return to the UK, LTA will head straight out with We Are The Ocean for a string of dates in their homeland to coincide with the release of 'World Record.'
UK TOUR DATES WITH WE ARE THE OCEAN
APRIL
27 – CARDIFF Millenium Music Hall
28 – LONDON Electric Ballroom
29 – MANCHESTER Academy 2
30 – GLASGOW Garage
MAY
01 – NEWCASTLE Academy 2
FURTHER LIVE DATES
MAY
14 – LINCOLN Crash Doubt Festival
15 – BRIGHTON Alt Great Escape         (with Set Your Goals)
21 – LIVERPOOL Sound City
JUNE
02 – OXFORD O2 Academy 2 (with Futures)
03 – CAMBRIDGE Haymarket (with Futures)
05 – BIRMINGHAM O2 Academy 3        (with Futures)
09 – LIVERPOOL Masque                        (with Futures)
11 – BOURNEMOUTH iBar                    (with Futures)
12 – DOWNLOAD FESTIVAL – Pepsi Max Stage
13 – PORTSMOUTH Wedgewood Rooms (with Futures)
14 – NOTTINGHAM Rock City 2             (with Futures)