Proud2 Bank Holiday weekend featuring Jazzy Jeff, Chipmunk and Grandmaster Flash!
aaamusic | On 19, Apr 2011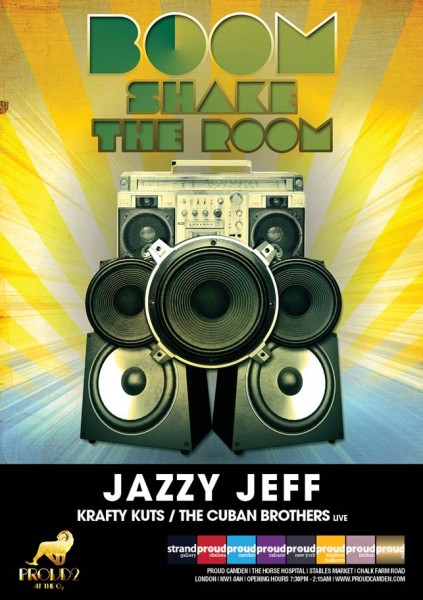 Proud2 brings the sunshine of the summertime to Bank Holiday weekend this April with a series of hip hop specials featuring big name acts such as Jazzy Jeff, Chipmunk and Grandmaster Flash.
Thursday 21st April hip hop sensation DJ Jazzy Jeff headlines the newly refurbished venue. Bringing his uplifting mix of the best in 80s, 90s, and noughties hip hop and RnB, the turntablist and producer responsible for the first ever rap Grammy will host Proud's first ever hip hop event. Support on the night will come from the unmissable Krafty Kuts and comedic funk, hip hop duo The Cuban Brothers.
On Friday 22nd April Proud2 will host Chipmunk's Official Album Launch Party for follow-up release TRANSITION. The double MOBO winner will be joined by guest support acts to perform an exclusive live showcase for his new material. All early bird tickets can now be bought at http://bit.ly/i1gu9F.
Sunday 1st May, Grandmaster Flash will take to Proud2's legendary stage with the ultimate in old-school urban beats. Playing alongside fellow 80s party turntablist Cash Money, the original legend of cutting and mixing will bring his signature reinvention of the turntable to the 3,000 capacity venue. Pioneers in their own right, the duo take to Proud2's stage to unleash their unrivalled ability to get crowds moving.