Mamas Gun stream music from new album 'The Life And Soul' via their Tuned In Tuesdays Facebook Application
aaamusic | On 20, Apr 2011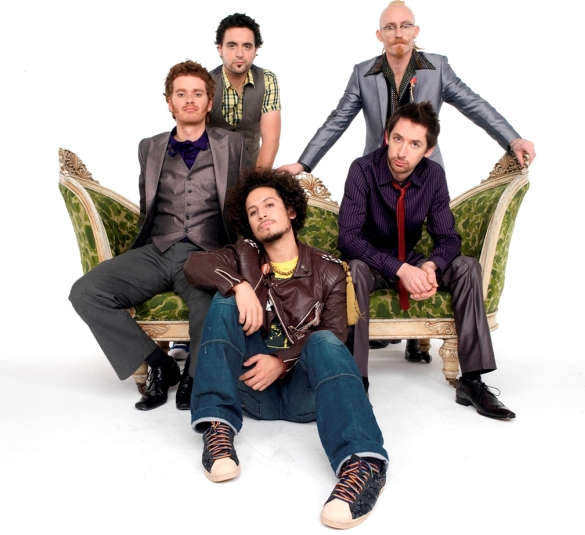 Today Mamas Gun announce the arrival of their Tuned In Tuesdays Facebook app which allows users to stream new album tracks from their forthcoming sophomore album 'The Life And Soul'.
Every Tuesday until the official release of their new album on 6th June, Mamas Gun will be streaming an exclusive and brand new song from the album via their Facebook app  http://www.facebook.com/MamasGun?sk=app_125454464195783 . The first song to be streamed is their version of Queen's 'Bicycle Race' and will be followed by the anthemic, memorable and timeless opener 'Reconnection' next Tuesday.
The new album has been produced by Grammy Award winning production team Martin Terefe and Andreas Olsson (Jason Mraz, Train, James Morrison, KT Tunstall and Jamie Cullum) earlier this year. It is a revelation in that it borrows a myriad of identifiable influences and yet seems to inhabit a world all of its own. The album also features a track co-written and featuring the UK's Queen of Soul Beverley Knight.
Lead Singer and songwriter Platts, suggests that The Life & Soul has more of a rock edge and is more melody driven than its predecessor. "Sonically, the first record was a collage of everything I had written up to that point", he says. "And it took six months to record. This one we used the same set up for every song and recorded it all in one room. It took two months to write and five weeks to record."
The album is available to preorder now via the app.
www.mamasgun.co.uk
www.facebook.com/MamasGun
www.myspace.com/mamasgun
www.twitter.com/mamasgun_uk