Carl Cox – 10 Years at Space – Line Up Revealed
aaamusic | On 22, Apr 2011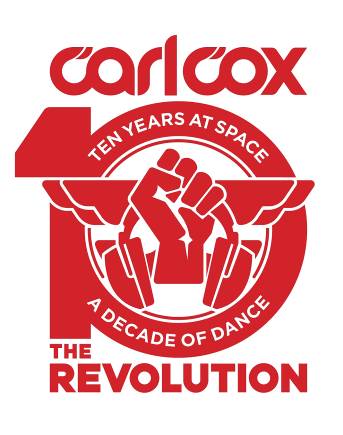 CARL COX
– THE REVOLUTION –
10TH ANNIVERSARY AT SPACE
LINE UP ANNOUNCED
EVERY TUESDAY FROM 5 JULY UNTIL 20 SEPTEMBER
FEATURING:
Andy C / Dubfire / Gilles Peterson / Green Velvet / John Digweed / Josh Wink / Laurent Garnier / Loco Dice / Nic Fanciulli /Richie Hawtin / Umek / Yousef
PLUS:
Carlo Lio / Cirillo / Christian Smith / Cristian Varela / DJ Vibe / Future Disco DJs / Gilles Peterson / Intec Digital DJs / Jack de Marseille / John Digweed / Jon Rundell / Magda / Marco Bailey / DJ Marky / Michel de Hey / Monika Kruse/ Nicole Moudaber / Pendulum (El Hornet DJ set) / Pukka UP DJs / Roni Size / Steve Mulder / Tini / Victor Calderone
This summer Carl Cox and Safehouse Management will be returning to Space for a groundbreaking, 10th consecutive year, and we can now reveal details of this year's stellar line-up, with a few remaining killer headliners to be revealed…
First up and returning as Revolution residents alongside Carl are Nic Fanciulli, Umek and Yousef whilst this year's other headliners include Dubfire, Josh Wink, Laurent Garnier, Loco Dice, Richie Hawtin, and exclusive to the Island – Andy C & Green Velvet. Carl's Revolution will also be the only place you'll get to see the likes of DJ Vibe, Gilles Peterson, Jack de Marseille, John Digweed, Pendulum (El Hornet DJ set), Roni Size and Victor Calderone – all of whom play exclusively at Space.
On top of these 2011 will include massive sets from: Carlo Lio, Christian Smith, Cirillo, Cristian Varela, Jon Rundell, Magda, Marco Bailey, DJ Marky, Michel de Hey, Monika Kruse, Nicole Moudaber, Steve Mulder and Tini.
"As it's our 10th birthday we wanted to look back over the years and bring back some of our favourites," says Carl. "There are a few familiar faces, along with lots of new ones – so I'm really pleased, especially with DJs like Michel de Hey, Jack de Marseille and DJ Vibe onboard as they were with us in the early years. It's going to feel pretty special."
They'll be pulling out all the stops for this landmark anniversary so expect cutting edge sound and lighting, and one of the best atmospheres on the island, along with a few extra special surprises… Plus to mark the occasion, Carl will be opening the season with a mighty 10-hour set, one hour for every year, playing music that represents his decade at Space.
"I want to play everything that has made our Tuesday night what it is," says Carl. "And when I drop a classic tune I know it'll bring a lump to my throat. An old tune can take you right back to that moment, so this summer will be emotional, for sure."
Things have changed quite a bit since Carl first started his residency at the White Isle's favourite club, back in the summer of 2002. "When I took on the residency, there weren't many DJs taking over a club whole heartedly," remembers Carl. "As a DJ I was already playing at most of the clubs, but I wasn't able to find my own sound and really play what I stood for. So I decided I wanted to play at one club, where I could put everything into it."
There was no doubt in his mind which club that would be – "Space has always been a very special place. It set the precedent for the after-hours club and it was the first and at the time, only place where you could listen to dance music under the sun.  There was no other club like it. Still isn't today. For me it's always been Space or nothing."
The opening party kicks off at 10pm on Tuesday 5th July and runs throughout the summer, closing on 20th September.
Stay tuned for the final headliners – to be revealed.