Tompkins Square to release first-ever live album by Ran Blake on May 17, 2011 – "Grey December" : live in Rome
aaamusic | On 22, Apr 2011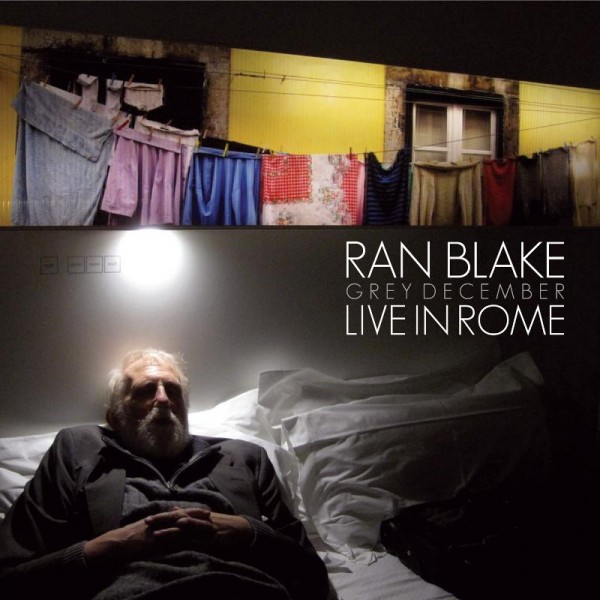 It's only fitting to announce this new release on Ran Blake's 76th birthday – April 20, 2011 !
In a career spanning six decades, pianist/composer, writer and educator Ran Blake has released 36 albums for such labels as ESP, RCA, Arista and hatOLOGY. His 2006 album for Tompkins Square, All That Is Tied, earned 4 stars in Downbeat and top honors in the Penguin Jazz Guide 2007. Driftwoods, released in 2009, was Ran's salute to some of his favorite singers, including Billie Holiday, Nat King Cole, Mahalia Jackson and others. The album was featured on NPR's All Things Considered and Fresh Air, and received praise from The New York Times, among many others.
Grey December – Live in Rome captures Ran on a recent European jaunt in December 2010. Although one of his albums was recorded in a movie theatre and another in a train station, this is Ran's first live concert recording in front of an audience in a proper venue. The performance includes several new Ran Blake compositions that appear on record for the first time, as well as standards. The intensity and magic of Ran Blake's live performance is now here for us to enjoy and marvel at, again and again.
Grey December : Live in Rome (TSQ2592) Available May 17, 2011
Distributed by Fontana in the US, Cargo for Europe
TRACK LIST :
Cry Wolf
Obama
Magic Row
Let's Stay Together/Brazil
Winter in Madrid
We'll Be Together Again
Field Cry
Nature Boy
Luciano
Mingus
You Stepped Out of A Dream
Inspirations : Abbey Lincoln