True Widow – As High As The Highest Heavens And From The Center To The Circumference Of The Earth
aaamusic | On 25, Apr 2011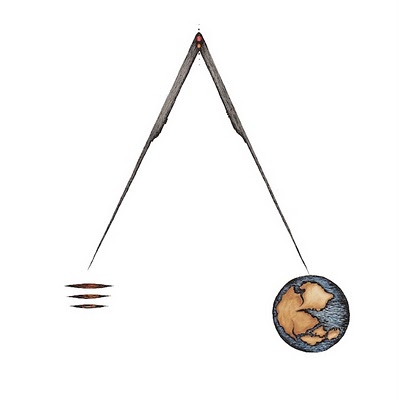 It's hard to categorize what True Widow really are.  Dubbed 'General Alternative' by the astoundingly informative iTunes, the bands LP As High As The Highest Heavens And From The Center To The Circumference Of The Earth is a dark, gritty album that you'd associate with the infamous 90's record label Sub-Pop.  However the band are more than a simple grunge group, their style of music comes across as uneasy and hard to listen to, probably like the upcoming Kerry Katona record, though I'd be quite shocked if she managed to produce some form of underground metal on her upcoming release.
True Widow's songs are a little too lengthy throughout the album, with some of the instrumentals dragging on longer than my Sunday hangover, although they deserve credit for creating an interesting blend of distorted guitar.  Tracks like Doomser are filled with rough, almost scary guitar parts at times but the 9 minute run-time leaves you constantly wondering when the track will actually finish.  What the band does manage to do rather successfully is create more instant songs on their album, with the shorter tracks Night Witches & Skull Eyes working well as a refreshing treat to the sometimes arduous longer numbers.  These tracks even have a fare bit of commercial appeal, they still retain their grimy sound through their distortion and loud bass lines but the arrangements are more minimalistic, which works in their favour as you can actually appreciate their less complicated work rather than being overawed by the complex stuff.  Both the intros to Night Witches & Skull Eyes are the start of songs you would expect to hear on music television, which shows the band has made a conscious effort to appeal to more than slowcore metal fans.
On the whole the record isn't a bad release, although some songs are definitely intended to appeal to a certain genre rather than the masses.  The murky recording quality and distorted sound throughout gives the record a nice consistency, whilst the shorter and more instant songs were a well-thought out inclusion and the band deserve recognition for not simply piling on long tracks time and time again.  The band perhaps need to add some variation to their work, something that distinguishes the songs from each other, although that's only a minor criticism of an album that's still growing on me.
Author: Tom Crowther