Crookers – Dr Gonzo
aaamusic | On 27, Apr 2011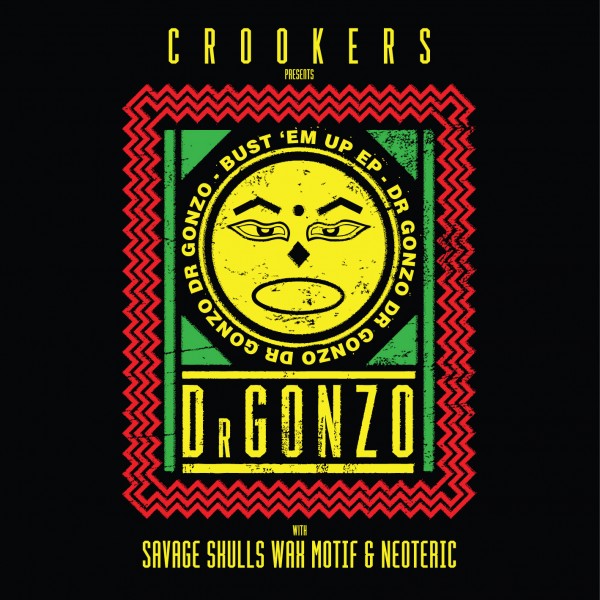 CROOKERS ARE BACK, AND THEY'VE CREATED A MONSTER!
Dr.Gonzo is the new monstrous sound of Italian duo Phra & Bot aka Crookers. The new Gonzo project, that features Swedish two-piece Savage Skulls alongside Canadian producers Neoteric and Wax Motif, sees Crookers go back to their roots, serving up three absolute club bangers!
Bust'em Up is an aggy assault on the senses, Get The F**k Out My House is another furious concoction of anger, energy and fun, whilst Springer, the third in a serious of high tempo Crook/Skulls productions is probably the most outlandish. With serious depth and venom this jaunt to another Crookers planet is helped along with an insane spring/bounce cartoon-esque sound effect that one can't help but effected by.
Crookers aka Francesco Barbaglia and Andrea Fratangelo first took the dance world by storm with Knobbers back in 2008. The Mad Kidz EP soon followed and then came their game changing Kid Cudi, Day N Nite Remix. They've since gone on to produce for the likes of Black Eyed Peas, Lil Jon, Snoop Doggy Dogg, Jason Derulo and seen the release their genre-bending Tons Of Friends album.
Crookers are a force to be reckoned with, this new Dr.Gonzo (a nod to Hunter S Thompson's Fear and Lothing…) project is testament to both their skills in the both the booth and in the studio, welcome back!
Crookers Pres. Dr Gonzo: Bust 'Em Up EP by Southern Fried Records
Crookers present Dr.Gonzo – Bust'em Up E.P.
1. Bust'em Up
2. Get The F**k Out My House
3. Springer