Live at Leeds: This weekend – Final update – Special guest headliners – Live at Leeds session videos
aaamusic | On 28, Apr 2011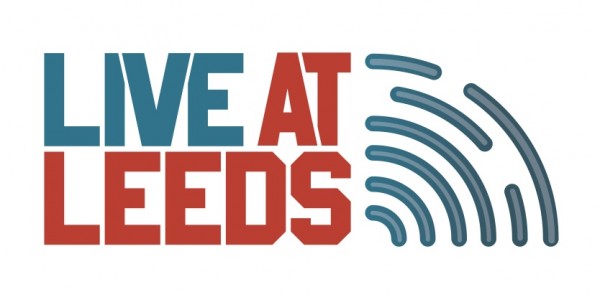 Live At Leeds is almost here! There have been some last minute changes to the line-up with the most upto date timetable located here. Those with a keen eye may also notice the addition of the "special guests" who will be headlining the Cockpit at 10pm on Saturday. Feel free to guess who they might be.
As part of the build up to Live at Leeds we have also put together a collection of exclusive live videos featuring some of the artists playing. Enjoy!
Villagers – http://www.youtube.com/watch?v=HFGBJNYgsB4
The Chapman Family – http://www.youtube.com/watch?v=I7hYx8PguZ0
Futureheads – http://www.youtube.com/watch?v=LE-IIJA-8Oc
Young Liars – http://www.youtube.com/watch?v=ubZGg3_HCs8
Sam Airey – http://www.youtube.com/watch?v=THmunfOz1Kk
Castrovalva – http://www.youtube.com/watch?v=nZaW3mMuJIA
Paul Thomas Saunders – http://www.youtube.com/watch?v=uWrsaYbrvcU
There are more available on the I Like Press Channel – http://www.youtube.com/user/ILIKEPRESS
Live At Leeds current line-up:
Friday
The Unconference – Music Industry Seminars.
Villagers – Brudenell Social Club, Tickets £11 plus booking fees
Saturday
Multi-Venues : One Wristband, £17.50 plus booking fees.
James Blake, Frightened Rabbit, Pulled Apart By Horses, The Futureheads, Anna Calvi, The Duke Spirit, Young Knives, Special Guests, Aloe Blacc.
Catherine AD, CocknBullKid, Dutch Uncles, Fight Like Apes, Fixers, Kassidy, Kong, Slow Club, Spark, Swimming, The Chapman Family, The Whip, Tribes, Trophy Wife.
02:54, All The Young, Cloud Control, Cosmo Jarvis, Films, Findlay, Foreign Office, Gabrielle Aplin, Katzenjammer, Lanterns on the Lake, Lets Buy Happiness, Marcus Foster, Paper Crows, Polarsets, Saint Saviour, Sissy and the Blisters, Starlings, Star Slinger, Still Corners, Tall Ships, The Kill Van Kulls, The Lines, Yaaks, Young Legionnaire.
Adult Jazz, Arthur Rigby and the Baskervilles, Aviaries, Bear Mask, Blacklisters, Blood Oranges, Castrovalva, Circles, Club Smith, Double Muscle, Escort Knights, Hail Animator, Honour Before Glory, Insect Guide, Just Handshake's We're British, Little Parades, Loose Talk Costs Lives, Love at Death Beach, Maggie8, Marmozets, Milk White White Teeth, Post War Glamour Girls, Runaround Kids, Sam Airey, Soul Circus, Stalking Horse, The ABC Club, These Monsters, Various Cruelties, Wot Gorilla?, Yonderboy.
Sunday
Glasvegas and Guests – Leeds Metropolitan University £16 plus booking fees

Join the official Live at Leeds facebook group
Live at Leeds Twitter
Please use the hashtag #liveatleeds2011 in all of your tweets about Live At Leeds!
Multi-venue all day event from 12 midday // wristbands are £17.50 for the event.
Official box office: http://www.seetickets.com/Tour/LIVE-AT-LEEDS
Website: www.liveatleeds.com