PJ Harvey – Latest 'Let England Shake' video unveiled and Later/ NPR performances
aaamusic | On 28, Apr 2011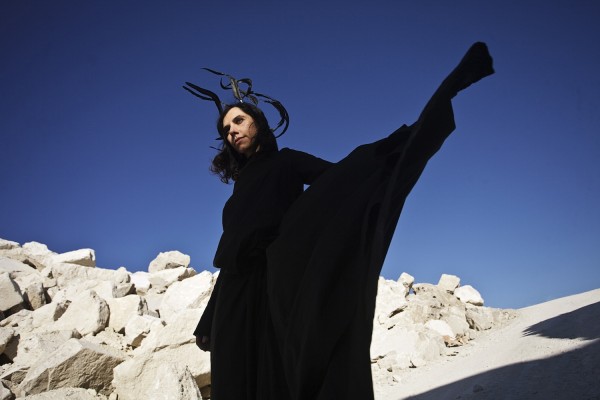 Following her stunning performance on the Later with Jools Holland's live show on Tuesday night (watch the full show this Friday evening on BBC2 @ 11.50pm), PJ Harvey has unveiled the latest in a line of videos that videographer Seamus Murphy has been creating for every song on her stunning 'Let England Shake' album.
'In The Dark Places' can be viewed here:
Below are links to all the 'Let England Shake' videos that have run. 'All & Everyone' is the final video to be unveiled and will be available to view on PJ's YouTube channel on Wednesday next week.
Keep your eyes peeled on the Guardian website today to see an exclusive How I Wrote session from PJ and her band.
1. 'Let England Shake'
http://www.youtube.com/watch?v=I2Qlb0qFLFE
2.'The Last Living Rose'
http://www.youtube.com/watch?v=CWBrWhrKchQ
3.The Glorious Land'
http://www.youtube.com/watch?v=8urGMpYqX2c
4.'The Words That Maketh Murder'
http://www.youtube.com/watch?v=Va0w5pxFkAM
5. 'All & Everyone'
Unveiled next week
6.'On Battleship Hill'
http://www.youtube.com/watch?v=rryc8Kjzx6M
7.'England'
http://www.youtube.com/watch?v=lDjIGB7GJoQ
8. 'In The Dark Places'
(see above)
9.Bitter Branches
http://www.youtube.com/watch?v=P-piHXFcd8E
10.'Hanging In The Wire'
http://www.youtube.com/watch?v=RfAvoVDQaAo
11. 'Written On The Forehead'
http://www.youtube.com/watch?v=saksKorZEoc
12. The Colour Of The Earth'
http://www.youtube.com/watch?v=lG8KjeRoUKw