THIEVES LIKE US New EP 'Your Love Runs Still' released 23rd May via Captured Tracks
aaamusic | On 28, Apr 2011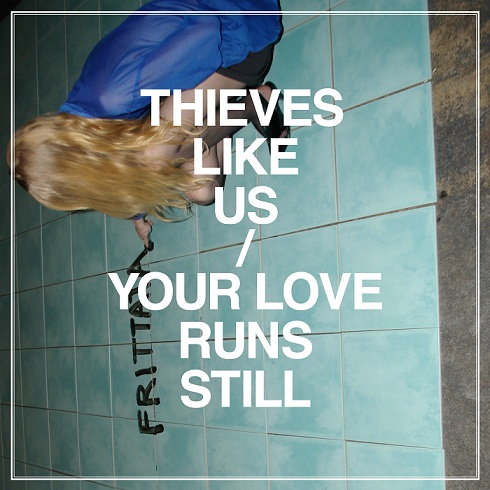 Long-running European/American trio release their first record with C/T, the whoozy and beautiful "Your Love Runs Still" 4 song EP.
A longtime favoyrite of the label, Captured Tracks are thrilled to start working with the band that was a constant on our Best of 2010 Year-End List.
Stay tuned for more C/T-TLU news in the future.
Thieves Like Us are two Swedes and one American living in Berlin, Paris, and Milan. They are one of the only multi-nationals that won't exploit you. Mexicans love them. The French love them. Americans love them. The Japanese love them. Neither Andy Grier (vocals, guitar), Bjorn Berglund (synth), nor Pontus Berghe (percussion) live in their home countries, and none of them probably ever will again.
They first met at a picnic in East Berlin in 2002. Since then, they have also lived together in London, Paris, and New York City. The trio can often been seen in and around night clubs, but they fit awkwardly there. Thieves Like Us were first discovered by the French imprint Kitsune who released their single, "Drugs In My Body" in 2007. They make pop music with a vintage electronic feel. Many times it makes you dance. Other times it makes you feel strange and wonderful. Back in the day they probably would have signed a contract in blood with Factory Records.
2008's "Play Music", their first album, would definitely have fit the bill. BBC Music called it "consistently exciting … a contender for electronic album of the year." A writer for the legendary entity Amoeba Music exclaimed: "I have managed to fall deeply in love with this band in a matter of weeks. It is getting to the point where I don't want to listen to anything else." They are just about to release their second album, "Again and Again", and continue their non-stop world tour.
Listen to 'Your Love Runs Still' here:
THIEVES LIKE US // Your Love Runs Still by TheArtOf…
Tracklisting
1. Your Love Runs Still
2. You and I
3. More
4. Flow my Tears
For more complete information please visit http://www.thieves-like-us.com