To Kill A King // Video Unveiled for Debut Single ' Fictional State' & Launch Party
aaamusic | On 28, Apr 2011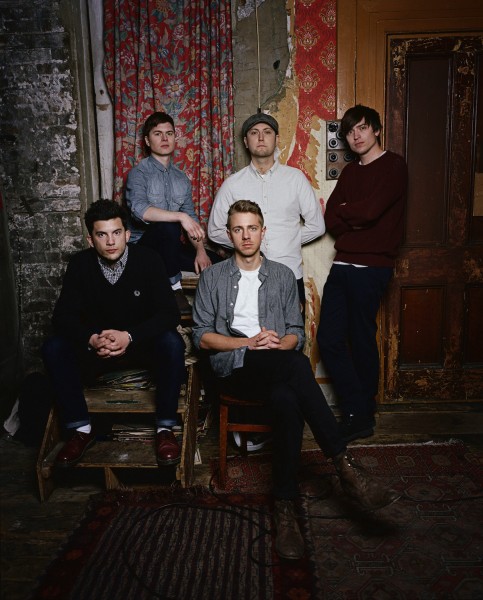 Taking their name from a British film about the English Civil War, Leeds natives To Kill A King wear their emotions heavily upon their shirt sleeves. Frontman and prime songwriter Ralph Pelleymounter formed the skeletal frame of To Kill A King at university in Leeds with friends Ian Dudfield and Josh Platman before completing the current line-up when they moved down to London at the tail end of 2009.
Ralph and To Kill A King wanted to make music that mattered. Citing literary greats such as Dylan Thomas and the NYC beat-poet era of Allen Ginsberg alongside musical reference points like Grizzly Bear and Mystery Jets, the band place equal emphasis on both melody and lyrics.
Blogged about almost as soon as they had started layering songs to 8-track, there's an immediacy and melodrama to these first recordings that shoots straight for the heart. With its vastness of multi-tracked, guitar heavy sound, 'Fictional State' is a devastatingly assured introduction to the band.
Discovered by the ever blossoming Communion label, To Kill A King have been honing their live show at Communion club nights across the country, and with this debut single, Communion looks set to launch another very exciting new British act.
To Kill A King are: Ralph Pelleymounter (vocals/acoustic guitar), Josh Platman (bass), Jon Willoughby (drums), Ian Dudfield (electric guitar), Ben Jackson (synths and keys).