AutoKratz new single 'Becoming The Wraith' feat Peter Hook!
aaamusic | On 30, Apr 2011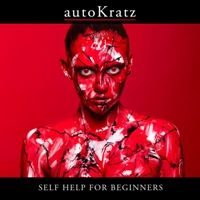 AutoKratz release their new single 'Becoming The Wraith' featuring Peter Hook (Joy Division/New Order) on June 13th taken from their forthcoming album 'Self Help For Beginners' out on June 20th.
Joy Division and New Order man joins the London duo on their new single
Taken from the band's second album 'Self Help for Beginners' due for release 20th June on their own label Bad Life
With their long awaited second album also set to drop on 20th June, autoKratz new single Becoming the Wraith is a modern electronic indie anthem. With an epic chorus and emotive melodies underpinned by autoKratz signature driving synths, it's a track that is perfectly suited to a collaboration with New Order's Peter Hook.
Of the collaboration Hooky said "I was delighted to be asked by autoKratz and knowing their music I understand why. The song was great before I even touched it. I just put the icing on the cake so it was a real pleasure."
On having Hooky in the studio, autoKratz returned the compliment; "It was really inspiring to work with Hooky on this track as someone whose legacy has had such a profound impact on us, and the music we make. As soon as he picks up the bass it sounds like no-one else, and he brings a unique melody to the track in a way no-one else could."
Pioneering French producer Alex Gopher leads the pack of remixes, whilst there's a big rework from the super hot Savage Skulls, coming off the back of releases on Switch's Dubsided imprint, Diplo's Mad Decent and recent collaborations with the likes of Crookers. The package is completed by Attaque, a very promising young British producer who is one of the first signings to autoKratz new label Bad Life. In the band's typically schizophrenic style, the B-side is A-Train and it's an insane club banger described by Etienne D'Crecy as 'It's a hit!' and by Mixhell as "A-MAZING!"
The album Self Help for Beginners follows their outstanding 2009 Kitsuné debut Animal and the worldwide success of Always More and Stay The Same. This time round the band take you on an innovative journey through dark electronic pop, hands-in-the-air garage techno and some very carefully nurtured moments of beauty.
There are also further collaborations with more of their heroes including Primal Scream guitarist Andrew Innes and Primal Scream & Kasabian producer Jagz Kooner.
The first glimpse of the new record came in January through the radio 1 supported 'Opposite of Love'. Jaymo & Andy George described it as "bringing together all the elements of Autokratz we love, effortless vocal & the soul shaking electro they're renowned for." With the rest of the LP ram packed with high energy electronic rock and roll, 2011 will without doubt be the band's most exciting year yet.
DEBUT ALBUM 'ANIMAL'
"A joyful mash of pounding electronica" Guardian
"Fuzzy dancefloor joy that will nudge them into the big league" NME
"Terrific, heartfelt, premier-league party starters" Time Out
"Stunning from beginning to end" Artrocker
"A fine offering, worthy of global domination" 10/10 IDJ
Electro album of the month Mixmag
"An auspicious debut" 4/5 Financial Times
"Killer…delivering more than just a promise" 8/10 Loud and Quiet
DJ FEEDBACK
Jaymo & Andy George BBC Radio 1 – "Bringing together all the elements of Autokratz we love, effortless vocal & the soul shaking electro they're renowned for."
Etienne D'Crecy – "It's a Hit."
Brodinski – "Wow! big up!"
Alex Metric – "LOVE the new autoKratz. Amazing"
Mixhell – "Amazing" + "Killing it again!!!! full support!"
Boris Dlugosch – "Wow. Impressive. What a promising start for a new label."
NT89 – "Bad Life is gonna be BIG"
BECOMING THE WRAITH
Becoming The Wraith (Featuring Peter Hook)
A-Train
REMIXES
Becoming The Wraith (Alex Goper Remix)
Becoming The Wraith (Savage Skulls Remix)
6. Becoming The Wraith (Attaque Remix)