A Genuine Freakshow UK Tour – BREAKING NEWS!
aaamusic | On 05, May 2011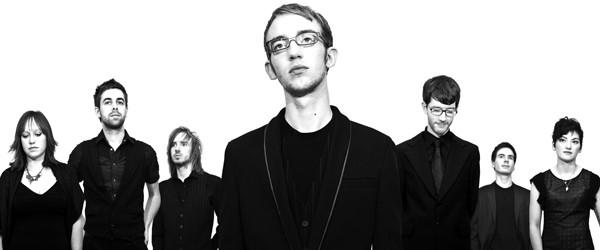 A Genuine Freakshow UK Tour – BREAKING NEWS!
"A thrilling Reading-based sevenpiece… string section, sheets of Pink Floyd and Sigo Ros fed through the Radiohead filter…"
– Mark Ellen, The Word
Following A Genuine Freakshow's UK tour announcement last week, there have been some exciting developments. The Reading based seven piece have added an extra date to their schedule, playing a rare stripped down acoustic set opening for Melissa Auf der Maur (former Hole bassist) at London's Bush Hall on May 28th – the only UK date on Melissa's European tour.
We'd also like to report that the show scheduled on the 8th May at Sub 89 in Reading has been postponed for the time being, and will be rescheduled for some point in June. Keep your eyes peeled on the band's ABoF artist page for further announcements.
A Genuine Freakshow have already picked up a lot of support in the national media, seeing their single featured on Record Of The Day, as well as regular airplay on BBC 6 Music and Q Radio, while having the video for the single featured on NME.com. Having already gathered a strong following in the UK, fans old and new are sure to welcome the chance to witness one of the band's outstanding live shows.
Check out their live show at one of the dates below:
April
30th – Night And Day – Manchester
May
2nd – The Bull And Gate – Kentish Town, London
9th – Loud & Live Bar, Star Inn – Guildford
11th – Buffalo Bar – Cardiff
14th – The Well – Leeds
23rd – The Croft – Bristol
26th – The Grove – Wimbledon
28th – Bush Hall – London
June
10th – Proud – Camden, London
Their single was released via Peartree Records on 14th March. It is available via iTunes for £1.29 and buying it hear will also get you the bonus live track, "Luckmore Drive". Alternatively, you can also grab the single at Amazon for £1.38, 7Digital for £1.59 or Play.com for £1.99.