TOP BUZZERS new single and video clip
aaamusic | On 05, May 2011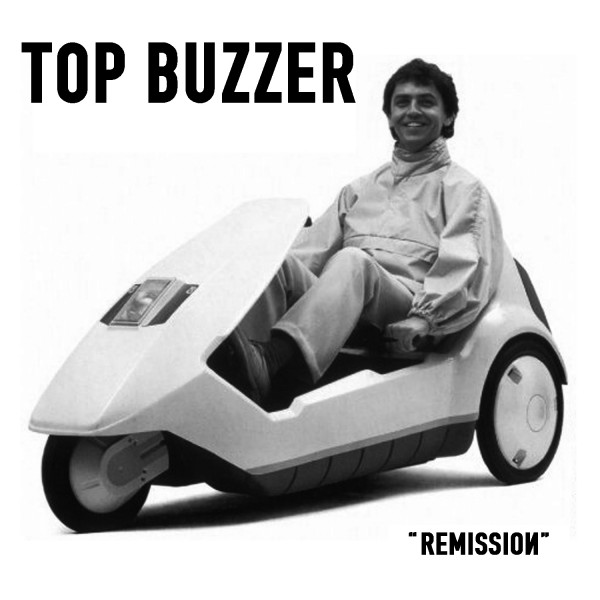 TOP BUZZERS
New single 'Remission' out 13th June, 2011
"Top Buzzer have a real gift for penning uber-catchy tunes with just the right balance of punky and poppy overtones….highly impressive" – NYLON
"Stunning" – Big Cheese
TOP BUZZER release their debut single Remission on June 13th through their own label Back2Forward Records. The single will be followed by the band's debut album 'Outside Is A World'.
Like all the band's well-crafted songs, Remission is a brash, fast paced, witty and catchy number. This three minute gem is an account of the demise of a relationship but, where this subject matter would normally be the bastion of dark minor chord addled misery, Top Buzzer successfully manage to inject a surprising sense of dry fun to the proceedings. This track is a lyrical tour de force with innovative references that compare the demerits of a past love to the infamous Sinclair C5 car and even Dennis Hopper's ominous meeting with Christopher Walken in the film 'True Romance'.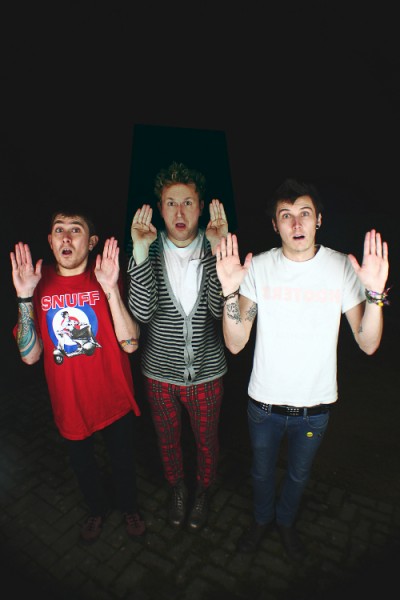 Since the band's inception three years ago in the unlikely location of Jersey in the Channel Islands, the trio have honed their sound in venues across the UK and much further afield. Indeed they've carved an extensive trail through Europe, North America and even Russia (in support of Primal Scream). Last year they toured the USA from LA to NYC via SXSW in Texas where the band played the Viper Room Swinghouse Studios Party. Playing on bills with bands as diverse as Babyshambles, The Futureheads, Dizzee Rascal and the Macabees, it is not surprising that Top Buzzer are a favourite of legendary US DJ Rodney Bingenheimer at KROQ in LA, who has playlisted the trio on his Rodney on the ROQ radio show.
The success of their debut offering The Hands Up EP (which entered the CMJ Top 200 National Chart in the USA – not bad for a debut release, let alone an unsigned band from the UK) is testament to just this. You can even download The Hands Up EP for free right now from the band's official site.
The plaudits have come in thick and fast from the US and their UK following continues to grow thanks in part to their rousing live shows. One thing's for sure; things will only get bigger for the trio in Blighty.