Delta Maid – Outside Looking In
aaamusic | On 06, May 2011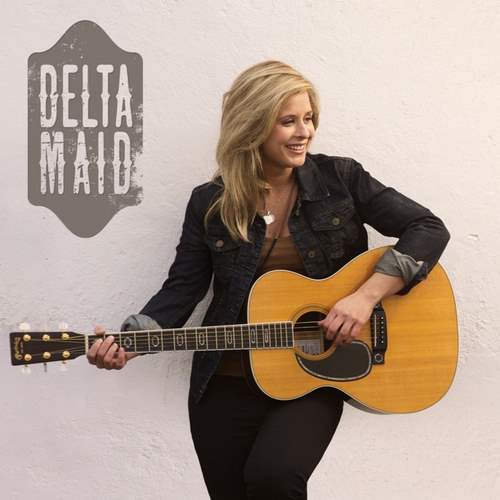 Delta Maid is a sweet girl from Liverpool who grew up listening to blues classics, stolen from her parents' collection: so even if she was born in the Beatles city, she plays and acts like the next Patsy Cline.
Outside looking in is a fresh album: it's clear that the girl is only 25, songs talk of love and problems that can afflict only a young heart.
Musically the album is quite minimal, Delta Maid goes from catchy and poppier songs only covered by a blues veil, to heartbreaking ballads sung with a smooth voice and arranged only with classic guitars and piano.
It's a brave choice in a music scene dominated by "indie" that often means massive synthesizers, distorsions and noise, she rediscovers a genuine songwriting, simple and direct to listeners' hearts. In Running on empty I can hear an influence or a similarity with Norah Jones, but I think that both have been inspired by Bonnie Raitt, so since the inspirer is such a blues/country star, the tune can only be absolutely remarkable. Outside looking in is another demonstration of Delta's sensitivity and bravura in choosing a kind of arrangement that perfectly fit with her voice and the mood of the song. On my own hosts an amazing rockabilly piano that recreates 50s atmospheres in a naive style,  while Picking up the pieces is a more reflective song, that reminds Home by Michael Bublè, but only a little bit. Her performance is intense, her voice can reach the highest notes, but can also be warm and deep, I can say that she's a complete artist and this album is only the first step towards a brilliant career. When love grows cold is one of the most intense tunes, you know, a lost love hurts a young girl more than an older one, feelings are stormy and she shows the pain gently but firmly singing the lost love. The matter returns in 'Dance With My Broken Heart, influenced
by country music, which rings the same bells as its originator, Hank Williams, once did. I really enjoy Any way I want to, it's a classic blues made stronger by her self-confident singing style and a ravishing piano plus guitar arrangement.
I'd like to see her live because I'm sure she sounds beautiful both in acoustic version and accompanied by a band, at the moment I can only enjoy this beautiful debut.
Author: Roberta Capuano