Mono Stereo: Orange Is Green download
aaamusic | On 08, May 2011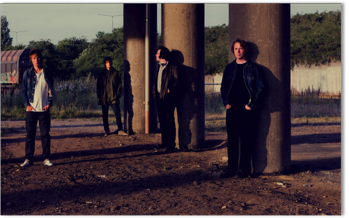 Orange Is Green
Free Download
SPACE OUT EP
Minty Highway
AVAILABLE NOW ON iTUNES and AMAZON
Listen and Download Orange Is Green here:
Mono Stereo – Orange Is Green by Two Tap Digital
And watch the video here:
Following on from the success of sophomore single 'Me and My Machine', Sweden's Mono Stereo are due to return in 2011 with brand new single 'Girl, I Love You', taken from their forthcoming debut album 'Who Built The Pyramids?'.
As a prelude to the release of their next single proper, the band are giving away a free mp3 from their very first EP, Space Out, in the form of Orange Is Green. The band have also made available a four track live EP for free download from their website – http://monostereo.se
Orange Is Green plays on the brilliant, effervescent psychedelic persona that the band have become known for. Even at their youthful beginnings, as with this example from their very first release, it was impossible to ignore the comparisons to the likes of Brian Jonestown Massacre and The Black Angels that have fitted them so well. Now, having been daubed as 'the Swedish psychedelic rock band of the moment', Mono Stereo's star seems set to rise further through the year and beyond.
Having branched out for their first ever UK tour at the end of 2010, as well as playing lauded shows in their homeland and their first German show, the preparation for their debut has begun in earnest.

Recent press for Mono Stereo and recent single 'Me and My Machine'
One of the best singles of 2010 – The Dumbing Of America
Mono Stereo may have the key to revitalizing the UK or European rock scene – Alt Sounds
The Swedish psychedelic rock band of the moment – Dans Le Mur Du Son
If you want a wake-up call to something not full of reverb, contains no woe-is-me lyrics and not a trace of crap synthesizers, then Mono Stereo are well worth a listen – God Is In The TV
A highly promising band we should be hearing more of – Consequence of Sound