Liverpool Sound City announce The Kooks – huge festival, conference and arts extravaganza starts next week!
aaamusic | On 11, May 2011
The Kooks announced!
Liverpool Sound City – the UK's coolest boutique city centre festival – returns Thurs 19th – Sat 21st May 2011
The Kooks just announced for special show at Bombed Out Church!
Peter Hook and Kevin Cummins join the LSC Conference
World premiere of Kevin Sampson's Powder takes place at LSC
The Kopparberg Kube arrives in Liverpool
50th Anniversary of Mersey Beat takes place at Hilton Liverpool
Don't forget to download the FREE LSC app: http://mobileroadie.com/apps/sound-city
With less than two weeks until the 4th Liverpool Sound City commences, there's been a hive of activity as one of Europe's leading city-centre festivals now comes fully into fruition. With over 300 bands playing across 30 venues, a full conference debating over the industry with global guest note speakers along with the 50th anniversary of Mersey Beat, world film premiers and more… Liverpool Sound City has it all! Don't forget one wristband gains access to ALL shows across the city – it could not be any more simple.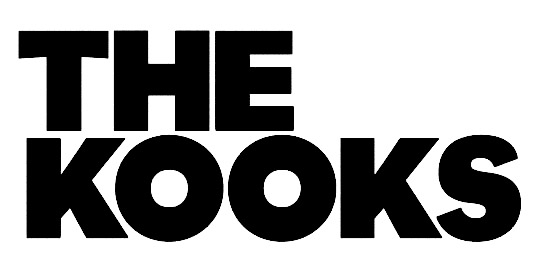 Special show with The Kooks Announced
Liverpool Sound City is delighted to announce a very special 'pop up' performance from legendary band The Kooks at St Luke's – aka the iconic and quite stunning open air Bombed Out Church venue – on Thursday 19th May. The band will be supported by the very best in local talent with Delta Maid, The Big House and Ragz all starring on stage. This is another great addition to an already huge lineup featuring Black Lips, Miles Kane, The View, Frank Turner, Jamie XX, Cast, Spank Rock, Steve Mason, Funeral Party, Wretch 32, Young Knives, Clinic, The Whip, Wave Machines, Set Your Goals, Dinosaur Pile-Up and 100s more. For full LSC gig programming, go to www.liverpoolsoundcity.co.uk/gigsearch
Liverpool Sound City Conference
This year's conference is taking on a new form at Liverpool Sound City, to match the new music industry's continued evolution with a much greater emphasis on media, tech and more. LSC is intent on showing the cusp of the ever-changing world of music and are bringing you some of the sharpest minds to Liverpool, some of its most forward-thinking creative minds and, perhaps even, some of the most opinionated experts together one place.
Conference speakers confirmed include Peter Hook and Kevin Cummins; Simon Raymonde, Bella Union; Eric Pulido, Midlake; Tim Heineke, Shufflr.fm; Sean Adams, Drowned In Sound; Dave Haynes, SoundCloud; Rupert Cogan, Last.fm; Robert Thomas, RjDj; Mark Rock, AudioBoo; Adam Perry, BandApp; Malcolm Dunbar, Pledge Music; David Courtier-Dutton, SliceThePie; Stephen King, Believe Digital; Tim Dellow, Transgressive; Joe Daniels, Angular Records: Kamilla Hannibal, Good Tape; John Rogers, Brainlove; Jack Shankly and Sahil Varma, Transparent; Matthew Ogle, The Echo Nest; Darren Hemmings, PIAS; Andrea Leonelli, Universal; Karen Piper, Radar Maker; Martyn Davies, Music Hack Day; Chris Douridas; Bill Harry  and many, many more. For info on LSC's conference, go to www.liverpoolsoundcity.co.uk/conference-search
World Premiere of Kevin Sampson's Powder at LSC
During the festival, Liverpool Sound City is taking over FACT and showing three quite brilliant screenings. LSC is delighted to announce the world premiere of the brilliant new movie Powder, adapted from the excellent book by Liverpool's own Kevin Sampson, on Thursday 19th May.
One Fri 20th May there is Hori Smoku Sailor Jerry, a feature length documentary exploring the roots of American tattooing through the life of its most iconoclastic figure, Norman "Sailor Jerry" Collins. And finally on Sat 21st May, catch Polish film Beats of Freedom or How to Overthrow a Totalitarian Regime with the Use of a Homemade Amplifier. Written by Wojciech Słota and directed by Leszek Gnoiński, this is a captivating film about the birth and evolution of rock music in Poland.
The Kopparberg Kube Debuts At Liverpool Sound City
The Kopparberg Kube, a pop-up bar from Liverpool Sound City supporters Kopparberg Cider, will be making its first appearance at St Luke's Church on the final day of the festival. The Kube will feature DJ sets throughout the day, as well as a bar and garden area in the lovely ground of the fabled Bombed Out Church.
Liverpool Sound City Celebrates 50th Anniversary of Mersey Beat
Liverpool Sound City have also announced they will be working with the historic publication Mersey Beat to celebrate their 50th anniversary. Founding Editor Bill Harry created the seminal newspaper in the early 60s which helped launch The Beatles to the world, along with championing many other acts of that era. The reputation of this iconic music bible remains hugely popular, with revered issue 13 recently selling for £25,000 at auction, indicative of its huge cultural and artistic reach. The 50th anniversary exhibition of Mersey Beat takes place at the Hilton Hotel from Thursday 19th – Saturday 21st May at The Hilton Hotel, and is free for delegate pass holders.
Liverpool Sound City FREE App Available
Don't forget LSC's app is now available, powered by leading app pioneers Mobile Roadie. Find gig listings, artist A-Z, conference guide, location services (including detailed LSC map and venue directions function plus check into locations and earn badges), QR code scanning and media, pictures and video covering the festival. The app is the easiest way to keep bang up to date with everything LSC related, and represents the festival's continued drive into the digital realm. Liverpool Sound City is proud to be the UK's first festival to launch our app powered by Mobile Roadie. http://mobileroadie.com/apps/sound-city
LSC – The UK's Coolest Boutique Urban Festival
Already established as an epoch-breaking music, arts, cultural and multi-media extravaganza, LSC is rich in burgeoning new sounds and styles from home-grown local bands through to the most dynamic and fresh talent sourced from around the world, creating a metropolitan festival like no other. Liverpool, Europe's 2008 Capital of Culture, has enjoyed a cultural, architectural and societal renaissance which has seen boutique shops and hotels, amazing restaurants and museums all converge and grow in the city.
*** Keep checking www.liverpoolsoundcity.co.uk for more info ***