Tall Ships Announce New Single + Tour Dates
aaamusic | On 11, May 2011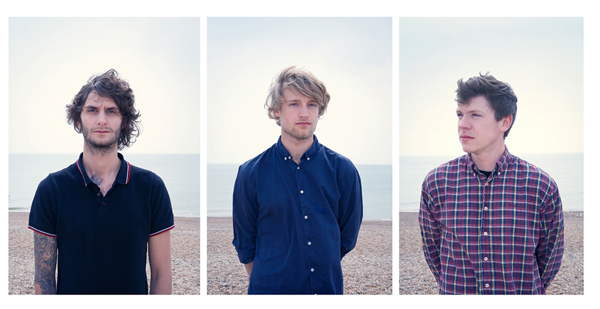 Tall Ships Unveil New Single
'Hit The Floor' Available To Stream Now
– Band To Support Three Trapped Tigers On UK Tour
– Great Escape Appearances Confirmed
Clash Magazine – Tips For 2011 – 'Tall Ships aren't your average rock band'
NME – 'the mathy skronk of Battles, Foals' wounded hearts and The xx's sense of space, all tempered by a freeness of mind that only comes from breathing a dose of sea air each morning'
Line of Best Fit– 'This is something a little bit special'
Drowned In Sound – Guitars are looped and then ditched for synths or extra percussion as the band set about putting together their rhythmic creations. The result of this being a large amount of head bobbing and dancing from the sizeable crowd'
Rocksound – 'demonstrate measured maturity as they gradually build and unfurl their rich patterns. It leaves you gagging for a full album'
Virgin Music – 'Tall Ships are fascinating'
Faded Glamour– 'I suggest you go see the band at the first available opportunity'
Exclusively revealed yesterday as Q Magazine's 'Track Of The Day', we can now reveal the new single from the fabulous Tall Ships.
It marks an exciting musical progression for the band, while at the same time maintaining their signature sound. From the opening chord 'Hit The Floor' speeds along at a frenetic pace, not letting up until the final note – a thrilling three minute ride that demands you get on board. It's already a stand out of the band's live set.
Tall Ships will be supporting Three Trapped Tigers on their UK tour, which begins in Southampton on 15th May. They will also be playing various festival dates throughout the summer. Live Tall Ships are a must see band. They tour relentlessly and have honed the show into a thrilling experience, both aurally and visually as they get creative with loop pedals, cleverly and deftly assembling layers of sound and vocals to startling effect. Their recent London shows were rammed and met with a rapturous response.
Tour Dates: May
THE GREAT ESCAPE:
12 THE HYDRANT, BRIGHTON (7:15)
13 BRIGHTON, THE GREAT ESCAPE (PAV TAV (ALCOPOP/THIS IS FAKE DIY) (5:35)
w/ THREE TRAPPED TIGERS:
15 TALKING HEADS, SOUTHAMPTON
16 PORTLAND ARMS, CAMBRIDGE
18 HARE AND HOUNDS, BIRMINGHAM
19 BUFFALO BAR, CARDIFF
20 KAZIMIER, LIVERPOOL
21 GSA STAG & DAGGER, GLASGOW
22 HEAD OF STEAM, NEWCASTLE
23 NIGHT AND DAY, MANCHESTER
24 THE HARLEY, SHEFFIELD
25 NATION OF SHOPKEEPERS, LEEDS
26 MAD FERRET, PRESTON
27 START THE BUS, BRISTOL
31 CARGO, LONDON
JULY
1 BOURNEMOUTH, SIXT MILLION POSTCARDS
9 READING, READING OUTSIDE INSIDE FESTIVAL
10 LONDON, VIBE BAR, SWEET BEANS FESTIVAL
15 CHELTENHAM, 2000 TREES FESTIVAL
22 TUNBRIDGE WELLS, THE FORUM
24 BIRMINGHAM OFF THE CUFF @ THE FLAPPER AND FIRKIN
25 LEEDS, THE WALL
AUGUST
5 LITTLE SOMERFORD, FIELDVIEW FESTIVAL
6 CALLINGTON, KNEE DEEP FESTIVAL
9 ISLE OF WIGHT, BESTIVAL