Foreign Beggars – The Harder They Fall EP
aaamusic | On 13, May 2011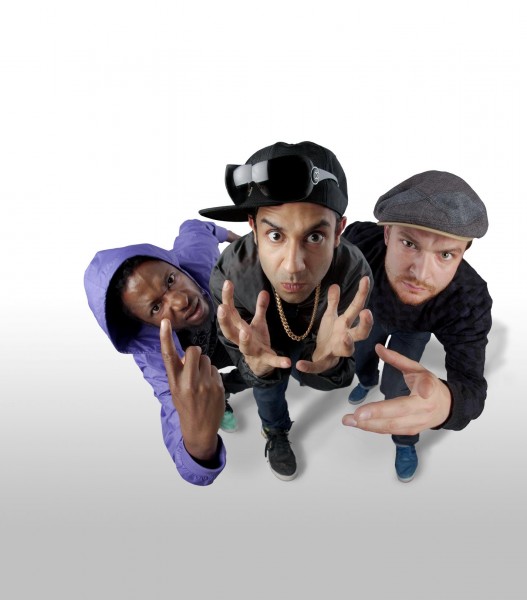 Foreign Beggars
The Harder They Fall EP
Never Say Die Records
Worldwide release date 6th June
Having successfully changed the face of, UK hip hop in the last decade, Foreign Beggars'
recent output has been a genre-defying blend of their former machinations and speakerbusting,
dancefloor rumbling dance music produced by the hottest artists around.
2009's 'Contact' (3,000,000 views on YouTube), taken from their third album, saw them combine
furious London-fuelled flows with Noisia's crunching electro backbone – the start of what has
become Foreign Beggars' new obsession; fusing hip hop with dance music.
Since then Foreign Beggars have delivered a succession of incredible collaborations, while each
release seems to bring greater success and critical acclaim; the incredible 'Beggatron Remixed'
album which featured reworkings and originally produced tracks from Plastician, Bar9, Chasing
Shadows, Noisia and more, the Beatport chart topping 'Scatta' with Skrillex, the anthem that
is 'Lines In Wax' with Flux Pavilion and the recent team up with Vato Gonzalez 'Badman Riddim'
out on Ministry Of Sound in June.
Never Say Die released two such remixes in 2010, SKisM's fierce version of 'Get A Bit More' and
Excision's take on 'No Holds Barred'. This year sees them commit to their relationship with the
Beggars fully by releasing 'The Harder They Fall' EP, the first in a three part series produced by
some of the most in-demand artists on the planet.
Featuring six Foreign Beggars collaborations with Alix Perez, Mensah, Lazer Sword, Medison,
Ruckspin & Durrty Goodz, Black Sun Empire and Skrillex, their debut Never Say Die EP hits
the 140bpm tempo straight between the eyes, offering a range of styles and flavours that could
loosely be described as dubstep, without the superfluous connotations that the mere name of the
genre now evokes.
Fresh and exciting music guaranteed but NSD
also continues to push the boundaries of how
to release music with a fresh concept for the
digital age.
Consumers will be able to purchase
the EP on a limited edition media artwork card
containing the EP, bonus tracks, videos, lyrics
and DJ mixes, proving that the age of physical
products is still alive and kicking.
TRACKLIST:
1. Still Getting It ft. Skrillex 4. Bank Job ft. Medison, Ruckspin & Durrty Goods
2. LDN ft. Alix Perez 5. Later ft. Mensah
3. What's Good ft. Lazer Sword 6. Solace One ft. Black Sun Empire