Allo Darlin' UK dates
aaamusic | On 18, May 2011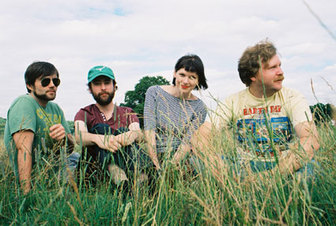 After a busy spring touring Europe and writing new material, Allo Darlin' are playing some UK shows later this month before heading off for a full tour of the USA. Let me know if you're able to preview, review or cover in some way or if you'd just like to come along and hear the new tunes as well as some old favourites… we're keeping our fingers crossed for a new album later in the year. Yippee!
19 May
Bull & Gate, London – (
TICKETS
)
20 May
Brixton Windmill, London – (
TICKETS
)
21 May
Stag and Dagger, Glasgow
Allo Darlin' are many things. They can turn a room in a famous punk venue into a joyous, jumping, sweaty, pop-mosh pit. Or bring a room of 500 to hushed silence with the few strums of a ukulele and a love song about cooking. Among the many shows they've played have been End Of The Road, Indietracks, and SXSW festivals. They've had glowing reviews in places such as the Metro, The Fly and The Guardian, the latter calling their "Henry Rollins" single "the best indiepop song for years", while their next single "The Polaroid Song" made it into the Drowned in Sound Top 50 Singles of 2009. They've also had airplay on BBC Radio 1 & 2, BBC 6music and XFM and were selected by Steve Lamacq as his personal choice for BBC Radio's Introducing week. Their self-titled debut album was released to universal acclaim last year and was named No. 2 record of the 2010 by eMusic.
"Terrific, witty and heartfelt, like a less moody Belle & Sebastian" (The New York Times)