CLOUD 9 FESTIVAL MAIN STAGE ANNOUNCEMENT AND BATTLE OF THE BANDS
aaamusic | On 19, May 2011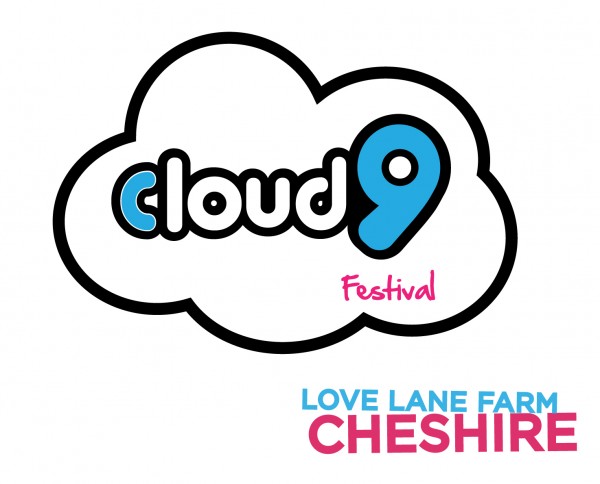 Ed Sheeran, The Futureheads, Scratch Perverts, and cheap text-tickets all make up Cheshire's finest musical showcase
Summer is just around the corner, with preparations already underway in fields across the nation. And far from the glare of endurance testing four-day mud-binges, a rural locale set in breathtaking countryside readies itself to host one non-stop party truly aimed at all ages.
Cloud 9 Festival will again take over Love Lane Farm in Cheshire from August 6th-7th, tantalising tastebuds with a 15-hour sonic spread offering a little of everything. So that's 5,000 music lovers listening to raucous indie, hard dance, folk, and all that lies between.
The astonishing talent of Ed Sheeran, who will arrive off the back of his chart topping album and Radio 1 single of the week, headlines, along with energetic rockers The Futureheads, and latter-day electronic-guitar heroes The Sunshine Underground. Elsewhere XFM and Inspiral Carpets man Clint Boon, Italian dream-poppers Too Young To Love, and Huw Stephens' favourites Rotating Leslie will be playing too.
It's an impressive lineup, bolstered further by alt-poppers The Answering Machine, DMC champions Scratch Perverts, cut and past kings Cassette Jam, broken beat dons Medicine 8, and tech house honchos Audiojack. We're also delighted to announce 2011's partners, C.A.L.M.- The Campaign Against Living Miserably- and its Manchester-focused affiliate, Headculture. In addition to raising awareness around suicide in young men the charities will bring their own touch. So expect to see live graffiti, shisha areas, chill out tents, chai tea stalls, global cuisine and electro-swing performances all being served.
Adult tickets for the entire event are a rather astonishing £27.50. 15s and under are admitted for £18.50, and those younger than ten will get in for free. If that's not bargain enough, then take a look at the parking and camping costs, which come in at £5 each. However, full adult tickets with camping and without booking fee are available at £30 for a limited time by texting cloud9adultcamp to 82028.
Full line up and details are below. Images available on request for use with news and previews. Email rob@sonicpr.co.uk for more information.
Cloud 9 Festival @ Love Lane Farm, Cheshire; August 6th-7th
Lineup
Main Stage: The Futureheads / the Sunshine Underground / Ed Sheeran / Too Young To Love / Black Daniel / The Minx / Rotating Leslie / Answering Machine / Paris Riots / Clint Boon
The C.A.L.M. Stage: Funkademia / Gareth Brooks (XFM) / Bez / Glass Ankle / Dead Sea Souls / The Rittz / The Harks / The Glavins / The Sport
The Dome: Scratch Perverts / Murkage / Cassette Jam / Medicine 8 / Audiojack / Plus More TBC
Headculture: Luke Gray / Robin Pierce Band
Euphonic Fuzion Tent: Jordan Suckley / Mark EG / Amber D / Jimmy Dean / Dave Curtis / Ash Preston / Dawson / Digital Mafia / Jack Wood / Gimp / Disco Pete / Olly Lennox
House Party: Andy Hunt / Jack bee / Marc Abbott / Broken Beats / Sprinter / Arlo & Jack / Juicy DJs / Tramp! DJ's / Sheena Bratt
Tickets
Teen Ticket 11-15yrs £18.50+ £2.10 booking fee
Adult Ticket 16+ £27.50 + £3.00 booking fee
Child 10 years and Under FREE+ £1.00 booking fee
Camping Tickets £5.00 + £1.00 fee
Parking Tickets £5.00 +£1.00 fee
NB- A separate campsite is available for families.
Location
Love Lane Farm is….
1 hour from… Manchester, Liverpool, Chester, and Birmingham.
90 minutes from… Sheffield, Leeds, and Nottingham.
Transport
Shuttle buses will be available to and from Crewe Railway Station, with direct services to London, Birmingham, Manchester, and Chester.