Introducing – Fallulah
aaamusic | On 20, May 2011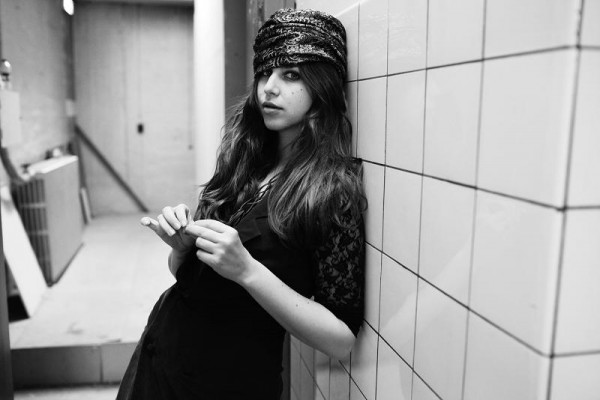 FALLULAH RELEASES DEBUT SINGLE 'I LAY MY HEAD' ON 29THAUGUST – DEBUT LONDON GIG ON 15TH JUNE
Danish star Fallulah will bring her fun and effortless indie pop to the UK with the release of her first UK single 'I Lay My Head' on 29th August.
Fallulah makes raw but confident indie pop that combines the eccentricity of Bat for Lashes, the musicality of Kate Bush and the spirit of Lykke Li, all amidst a uniqueness that makes her hugely fresh and exciting.
Already a star in her hometown of Copenhagen and native Denmark, Fallulah is ready to make her mark on the UK. In Denmark, Fallulah was nominated for both the Danish Grammies and the Critics Choice Awards, she recently performed on the final of Danish X Factor, and also performed at the National Radio Awards taking home the coveted 'main prize'; probably the highest acclaim a Danish music artist can receive.
'I Lay My Head' is three minutes of catchy, fun pop that starts with playful guitar and clapping and leads into a gorgeous chorus of strong husky vocals backed by Balkan style drums, teasing tambourines and melodic xylophones. The video features Fallulah doing a cute pop style shuffle routine which is crying out to be copied. Remixes come courtesy of Star Athlete and Shooks.
Growing up in a town house on the Amager peninsula of Copenhagen and the daughter of a Romanian dancer/choreographer, Fallulah was introduced to the rhythms and fiery temper of Balkan music early on. After a stint in New York, where she was able to overcome her initial young shyness, she began recording music, formed a band and gained the attention of the Danish public and record industry instantly.
Fallulah will perform her first UK show at Hoxton Bar and Kitchen on 15th June and will release her debut album 'The Black Cat Neighbourhood' in early 2012. Only 25-years-old, and with a personality that is sensitive, vunerable, strong-willed and defiant which comes out vividly in her music, Fallulah is one exciting young lady that you should keep your eyes peeled for in 2011.
Listen to I Lay My Head here: