Johann Johannsson – The Miners Hymns
aaamusic | On 22, May 2011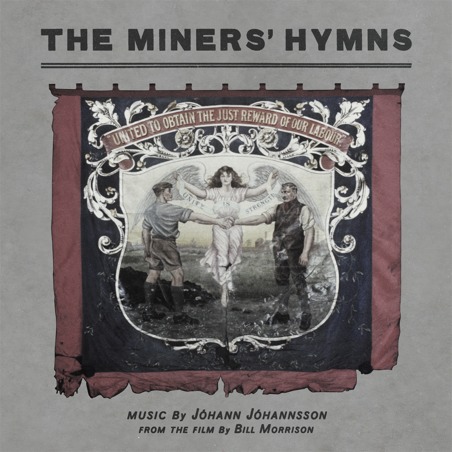 Bill Morrison's 'Miners Hymns' film celebrates social, cultural, and political aspects of the extinct mining industry in North East England, linked with the strong regional tradition of colliery brass bands. Focusing on the Durham mines, Morrison's film is structured around a series of activities including touching on the terrible hardship of pit work, the role of Trade Unions in organising and fighting for workers' rights, and the pitched battles with police during the 1984 strike as Thatcher's government sounded the death knell for the industry.
Its soundtrack, composed by Icelandic author Jóhann Jóhannsson, is another gem of minimalism, as dark as the ill-fated story of Durham's miners. Moving from piano to brass, as in his 2004 masterpiece Virðulegu Forsetar, Jóhannsson digs deeply underground and then rushes in a claustrophobic search for light and air. Recorded in Durham Cathedral, The Miners Hymns is a combianation between the huge Durham Cathedral organ (played by the Robert Houssart), small-scale orchestral percussion, and Jóhann's own gentle electronics, recorded alone at a separate session in the cathedral so to use its hollow reverberations as an instrumental in itself.
Solemn epitaph of the English working class, The Miners Hymns is filled with the proud gravity of the North. Durham, here narrated by an Icelandic and an American, has never been so English.
Author: Lorenzo Coretti