O'DEATH RELEASED NEW ALBUM 'OUTSIDE'
aaamusic | On 23, May 2011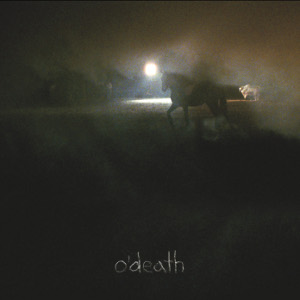 O'DEATH
NEW ALBUM 'OUTSIDE' RELEASED JUNE 6TH 2011
SEE THE VIDEO FOR NEW SINGLE 'BUGS' – RELEASED ON MAY 30TH
(CITY SLANG)
www.odeath.net ● www.cityslang.com
"This raw and ragged New York band draws from the starkness and spiritual purity of Appalachian folk, the menace of punk and the rowdy theatricality of Tom Waits, jumbling sacred and profane."
– Ben Sisario, The New York Times
Back from an extended hiatus, O'Death have returned with their third album 'Outside', released on June 6th 2011 through City Slang. The single 'Bugs' is released on May 30th, and is accompanied by a hauntingly beautiful video.
You can see the video for 'Bugs' here:
O'Death – Bugs (Official Video) from City Slang on Vimeo.
In late July of 2010, New York quintet O'Death – Singer/guitarist Greg Jamie, Gabe Darling on banjo and ukelele, drummer David Rogers-Berry, bassist Jesse Newman, and violinist Robert Pycior – returned to the stage after a year-long hiatus to play a critically-acclaimed set at the Newport Folk Festival.
After endless touring on the rollicking one-two punch of their debut 'Head Home' and sophomore barnburner 'Broken Hymns, Limbs and Skin', the band was sidelined in the midst of their 2009 tour when Rogers-Berry was diagnosed with Osteosarcoma. Ten months of chemotherapy and a shoulder replacement later, the group returned to the studio with a new outlook on life, and began work on their most fully conceived project to date– an affirmation of sorts.
In the past, O'Death has been most visible via their chaotic live shows, but the band was determined to add more depth to their catalog:
"I think we were interested in making something more personal, and trying to write songs that are melodically engaging and not just the crazed ravings of mad men," says Rogers-Berry of the process behind 'Outside'.
Jamie continues, "None of these songs were played live before recording, which is a first for us. I think that's important to why the album sounds the way it does. We gave ourselves the chance to explore sound in a way that is not concerned with a high-energy live show."
The result is a record that lives up to its name with spacious and cinematic arrangements, layers of subtle percussion, and at times an impenetrable wall of found sound. O'Death recorded the album over a two-month period with Producer/Engineer Billy Pavone, easily the longest they've ever spent on a production. That may be, but it's a comeback worth waiting for.
You can also download 'Bugs' for free from this soundcloud link: