Social Distortion release new single!
aaamusic | On 23, May 2011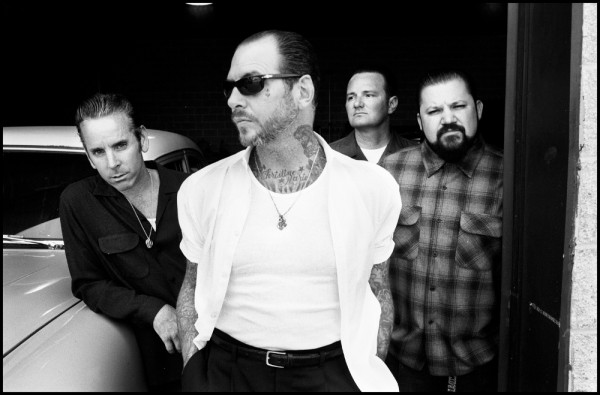 SOCIAL DISTORTION RELEASE NEW SINGLE IN WEEK OF EXCLUSIVE LONDON SHOW
"Gimme The Sweet And Lowdown" hits the streets July 4th, followed by headline show at London's Shepherds Bush on the July 7th
Iconic rock 'n' roll band Social Distortion will release their new single "Gimme The Sweet And Lowdown" on July 4th , just a few days prior to the band's exclusive UK show in London's O2 Shepherds Bush Empire on July 7th.
The new single is taken from the band's latest album "Hard Times And Nursery Rhymes": the follow-up to their acclaimed album Sex, Love and Rock 'n' Roll' album, and the band's seventh studio album and first release in over six years. "Hard Times And Nursery Rhymes" has reached the highest chart position in the band's 32 year recording career, both in Europe and the US, and has received worldwide critical acclaim.
Mojo Magazine (UK) stated that "Mike Ness and his men still have those rock'n'roll blues", while Uncut Magazine (UK) declared that "amassing influences from Stones/Skynyrd gospel raunch (Diamond in the Rough), through Clash meets Springsteen broadsides (Writing On the Wall), Ness' songs tackle his experience with hard unforgiving honesty…". MSN.com called the record a "knockout" and said that it's a "great reminder that punk is a state of mind, not just a hairstyle", while USA Today added that "Mike Ness and his band of punks are as intense as ever".
The show on Thursday July 7th marks the band's first UK appearance in over 2 years. The doors at O2 Shepherds Bush Empire open at 7PM. For information on tickets, visit:  http://bit.ly/mMvZJg  
For more Information: