HUNGRY KIDS OF HUNGARY SELL OUT THE METRO, SLIP INTO CMJ TOP 50
aaamusic | On 24, May 2011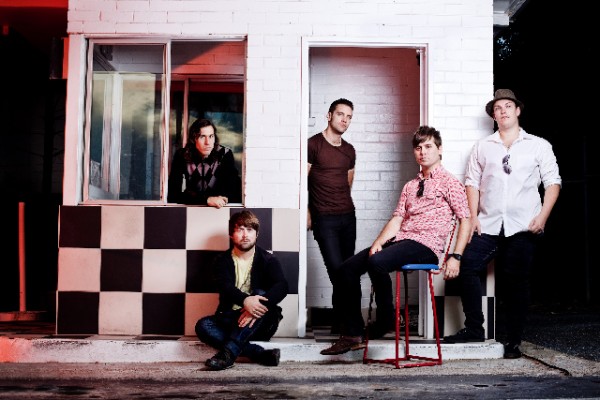 Proving themselves as one of Australia's favourite young, live drawcards, Hungry KIds of Hungary's The Final Escapade Tour is still gaining serious momentum now with Sydney's Metro Theatre now SOLD OUT, while tickets to the final show at Brisbane's Hi-Fi is selling fast. These shows are the final for the tour that also features sets from Perth's The Chemist, Andy Bull and Daniel Lee Kendall (Syd and Bris only).
These are the last headline dates for 2011 for the band and the end of the line for their debut album Escapades, that is garnering attention and pricking ears worldwide, slipping into the Top 50 of the American CMJ College Music Chart at #46. Following this, the band will break for the first time since their inception almost three years ago to work on new material.
triple j Feature Album
★★★★★ – TIME OFF
"A meticulously crafted, stunningly accomplished endeavour, Escapades
is the kind of debut album that deserves to be discussed almost
exclusively in glowing terms. From the cascading guitar lines and
swooning harmonies of opener Coming Around to the Rubber Soul-esque
balladry of six-minute closer The Window Shopper, the record is a
near-flawless work of pop-rock perfection."
★★★★ THE BRAG – Album of the Week
"That they sing as well as they play is a bonus, that their songs
never tire is a plus, and that their album shows an impressive
diversity of styles without ever losing its character earns extra
points"
★★★★ – SYDNEY MORNING HERALD
"They should be called Restless Kids Of Hungary because this is an
album of exuberant exploration into as many corners of pop as they can
manage.  You name it and chances are the Hungry Kids are trying it"
DRUM MEDIA – CD Of The Week
"Escapades proves and exciting and enthralling debut from another of
Australia's finest newcomers."
★★★★ – MX
"Our latest and greatest purveyors of pop have emerged, their
tremendous talents bursting forth, hooks and all, to make Escapades
one of the local releases of the year."
APRIL/MAY AUSTRALIAN NATIONAL TOUR
THE FINAL ESCAPADE – REMAINING DATES
WITH VERY SPECIAL GUESTS THE CHEMIST, ANDY BULL AND DANIEL LEE KENDALL*
TICKETS ON SALE THURSDAY, MARCH 10
FRIDAY, MAY 20 | ANU BAR, CANBERRA (ACT)
Tickets available from www.ticketek.com.au or 132 849 and via ANU Ticketek Box Office – Level 1, Administration Office, Union Building (above the Bar).
*Opener: Daniel Lee Kendall
SATURDAY, MAY 21 | METRO THEATRE, SYDNEY (NSW) – SOLD OUT
Tickets available from www.metrotheatre.com.au or the Metro Theatre Box Office – 02.9550 3666
*Opener: Daniel Lee Kendall
FRIDAY, MAY 27 | GREAT NORTHERN HOTEL, BYRON BAY (NSW)
Tickets available from the venue Mon to Fri 9–5pm (Jonson St, Byron Bay), on 6685 6454 and Oztix www.oztix.com.au or 1300 762 545.
SATURDAY, MAY 28 | THE HI-FI, BRISBANE (QLD) – SELLING FAST
Tickets available from www.thehifi.com.au tel 1300-THEHIFI (8434434), Kill The Music, Butter Beats-CBD &The Valley, Gooble Warming, AtlantisMusic-Southport
*Opener: Daniel Lee Kendall
ESCAPADES out now through Stop Start / EMI and featuring 'Coming Around', 'The Vacationer', 'Scattered Diamonds', 'Wristwatch', 'Let You Down' and 'Set It Right'.
hungrykidsofhungary.bandcamp.com
myspace.com/hungrykidsofhungary
soundcloud.com/hungry-kids-of-hungary