Krafty Kuts Give Away Free Tim Healy Remix of 'Lets Ride'
aaamusic | On 25, May 2011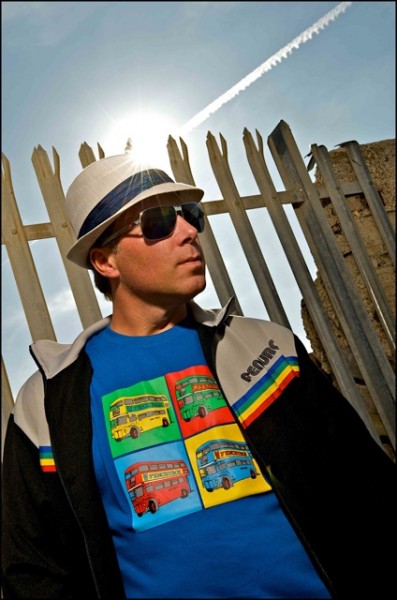 Krafty Kuts – New Single – 'Lets Ride' Featuring Sporty-O
Remixes by ADO, PYRAMID, Tim Healey, Radio Mix and PRYAMID's Future Jungle Mix
Released 23rd May 2011 on Instant Vibes

Download here: http://www.sendspace.com/file/v1t5f1
Effortlessly maintaining his legendary status worldwide, Krafty Kuts returns in 2011 with the dub laden soon-to-be anthem, 'Lets Ride'.
A full-on peak time throbber, Lets Ride opens with an upbeat melody and smooth vocals, before breaking down into the eclectic, dub-oozing bass that has earned Krafty his stellar global reputation. Vocals come courtesy of US rap star, Sporty-O, who's cool as f*** voice peppers the beats, insuring 'Lets Ride' will be one of the year's biggest club releases of the year.
Ado's Wild Side Remix does what it says on the tin, a foot pounder in its truest form. Sampling the deepest sounds from the original, Ado compiles a stomach churning rework. Solid, groaning bass works its way through the full four minutes and results in one hell of a crowd killer.
PYRAMID's take on the track smashes in next, taking things deep down and brooding. Sped up vocals and the more electronic sounds of the original fire at different levels building incredible tension, before the dub comes back with unapologetic intent. Speaker dynamite. And due to the ever-increasing demand for PYRAMID's genre-bending studio skills, the due have also turned out a Future Jungle Mix, which is guaranteed to keep the critics and fans of the consistently evolving genre extremely happy.
Tim Healey is up next to the remix draw and focuses on the catchy, cool vocal and more house driven sounds of the original. Before long we're introduced to a rolling, melodic bass line that drives faultlessly throughout the track, before welcoming a veritable roof raiser of a dub breakdown.
WATCH THE VIDEO TO KRAFTY KUTS AND SPORTY-O'S 'LETS RIDE' HERE: