WET PAINT New album 'Woe' released today
aaamusic | On 25, May 2011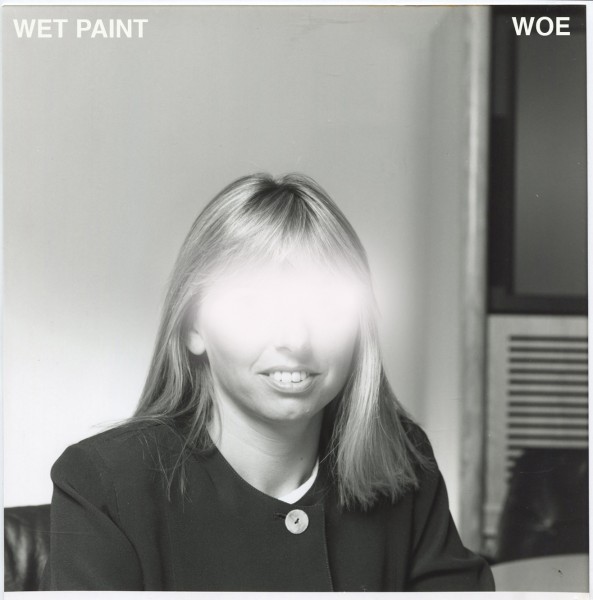 WET PAINT
New album 'Woe' released today on Records Records Records
Free download of 'Gone So Long' here // http://dl.dropbox.com/u/2633376/01%20Gone%20So%20Long.m4a
You'd call your album 'Woe' too if you'd had the kind of bad luck that has befallen Wet Paint of late. On February 27th they played a Fundraiser show at Old Blue Last to try and claw back some of the royalties that were stolen from them when singer Babak Ganjei's Hackney flat was burglarized. The themes of despair, regret and fear can be found throughout 'Woe' which is due to be released May 23rd on Records Records Records records.
Formed from the ashes of cult alt-country band Absentee in 2008, Wet Paint's well-received debut album "It Rots" ("an excitingly messy sound and some frankly excellent tunes", The Times) seemed to single-handedly get east London listening to its old Sonic Youth, Pavement and Husker Du records all over again. In true indie-rock style, the album was followed by a split 7 featuring a cover of A side "Save The Whale" by Lightspeed Champion and second single "Hug It Out". They toured with friends Bloc Party and The Rumble Strips. Singer/ Guitarist Babak Ganjei says: "..it was weird taking our skuzzy indie rock to The Olympia but…we did it."
"Woe" was recorded at the band's rehearsal home The Premises in East London with Ash Workman (Metronomy, Eugene McGuinness). Lyrically the album deals with themes of age and powerlessness in the face of change.
Whilst working on "Woe" Babak was also writing his first Graphic Novel. As a sometime contributor of comic strips to the likes of Stool Pigeon, Babak set about documenting some of his experiences in longform which became 'Hilarious Consequences'. The book dealt with the kind of Neuroses and existential crises that come from first time parenthood, being old enough to know better and your band having to share bills with ridiculous Hoxton electro-billy acts. Its very funny, and again was well received ("sure to make you both laugh and cringe" Dazed).
Wet Paint remind you exactly why you loved Pavement, Sebadoh and Dinosaur Jr, why you bought the t-shirts, why you stood immobile through all the crap support bands to get your slot at the front. Theirs is nostalgia and future rolled into one with a particular English feel that gives it yet more heart.
"Woe" is released on Records Records Records records (CD/download) on 23rd May 2011.