Go Behind the Scenes of Thomas Tantrum's 'Hot Hot Summer'!
aaamusic | On 26, May 2011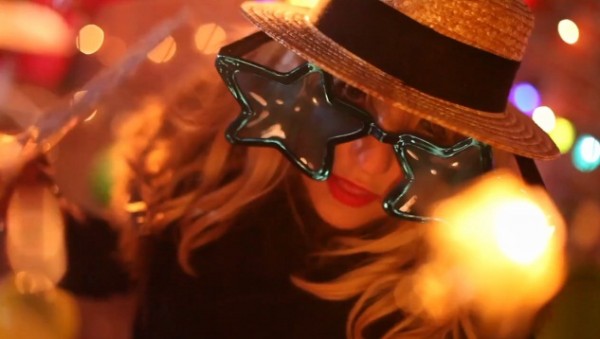 Ever wondered what really goes on between takes whilst making a music video and what ends up on the cutting room floor? Well, now you can find out by watching this behind the scenes footage from the 'Hot Hot Summer' video shoot!
Upbeat, colourful and most importantly fun, Thomas Tantrum's video for 'Hot Hot Summer' sees them playing in fake snow, raiding the fancy dress box and partaking in the greatest of all summer activities – the water pistol fight. Catch the band messing around on set, dressing up and continuing the water pistol antics long after the director shouts "cut". No cold locations, dreary weather and not a catering van in sight, here is a band that know how to mix work and play.
You can watch the behind the scenes video here:
Incase you missed it last time round, you can also download theGWAIIU remix of 'Hot Hot Summer' for FREE!
Remixed by Will Sanderson – formerly of electro-pop outfit Chew Lips– 'Hot Hot Summer' is his first outing under the new guise ofGWAIIU, and it's a pretty good version, if we do say so ourselves.
Heavy on the electronics, it boasts big beats and futuristic tones, a far cry from the easy, breezy original version. Listen for yourself:
Thomas Tantrum are also on the road in June and playing the following shows:
JUNE
7th Aberdeen Tunnels
8th Glasgow Nice n' Sleazies
9th Edinburgh Sneaky Pete's
10th Sunderland Independent
11th Manchester Night And Day
13th Guildford Boileroom
14th Bristol Croft
15th Birmingham Institute 3
16th Exeter Cavern Club
17th Brighton The Hope
18th Southampton Joiners Arms
20th Cambridge Portland Arms
21st Chester,The Laugh Inn
22nd Liverpool O2 Academy 2
23rd Leeds Milo
'Hot Hot Summer' is out on June 5th through Stranger Records. The album 'Mad by Moonlight' follows a week later on June 12th.
www.thomastantrum.co.uk ● www.myspace.com/thomastantrum ●@Thomas_Tantrum