JON FRATELLI "BABY WE'RE REFUGEES!" TO BE RELEASED ON JULY 11th '11
aaamusic | On 30, May 2011

NEW SINGLE: "BABY WE'RE REFUGEES!" TO BE RELEASED ON JULY 11th '11
LIVE SHOWS INCLUDING T IN THE PARK
"…freshly minted tunes like 'She's My Shaker' and ('Baby We're Refugees'') have the feel of those classic songs that used to tumble out of the radio on summer Sunday afternoons…"
NEWS OF THE WORLD
* Jon Fratelli will release his new single 'Baby We're Refugees' on the Island label on July 11th '11 . Taken from his forthcoming new album "Psycho Jukebox", it rocks, rolls and rumbles and builds to a big singalong chorus: "Carry me home, carry me home, won't somebody chase this pain from my door!". Prepare to hear it ringing out across the land!
* Says Jon: "'Refugees' was the last song I wrote for the album and we recorded it at the eleventh hour, but it's one of my favourites."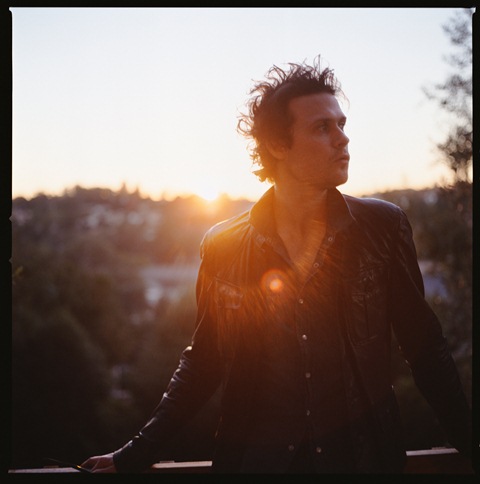 * Jon Fratelli's debut solo album is called Psycho Jukebox and like any jukebox worth its salt it's chock full of the kind of solid gold easy action that makes you want to throw the windows wide to annoy the neighbours. It was recorded at The Sound Factory in Los Angeles with producer Tony Hoffer (Beck , Air, Depeche Mode), who first worked with Jon in 2006 on The Fratellis' debut album, Costello Music, which featured 'Chelsea Dagger', 'Henrietta' and 'Flathead', and established Jon as a writer of crunching, dynamic rock songs, clever lyrics populated with intriguing characters and an uncommonly sharp ear for melody.
*Jon Fratelli and his band (featuring the one and only Mince Fratelli on drums and acoustic guitar!) have confirmed some UK shows and will appear at the T In The Park festival. The full set of shows is:
June 3rd Preston 53 Degrees
June 4th York Fibbers
June 5th Middlesbrough The Intro Festival
July 2nd London Godiva Festival
July 8,9,10 T In The Park, Balado
July 30 Prestonpans Music Festival, East Lothian