Cherrytree Records showcase Monday June 13th @ Islington Academy, London
aaamusic | On 31, May 2011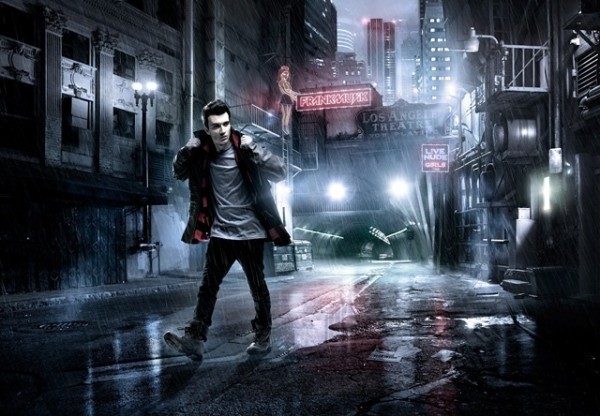 HOTTEST ALTERNATIVE POP LABEL ON THE PLANET SETS FIRST EUROPEAN DATE
CHERRYTREE RECORDS TO HOST INTIMATE CONCERT EVENT AT LONDON'S ISLINGTON ACADEMY FEATURING LIVE PERFORMANCES BY CHERRYTREE RECORDING ARTISTS
Monday June 13th 2011
LMFAO : FAR EAST MOVEMENT : FRANKMUSIK : NATALIA KILLS: COLETTE CARR
Fans of cutting edge pop music are in for a treat as Cherrytree Records hosts its first live event outside of the United States on June 13th in London.
Founded in 2005 by songwriter, producer and label executive Martin Kierszenbaum, Cherrytree Records has had a huge impact on modern pop, launching the 15 million album selling Lady GaGa in 2009 as well as guiding the flourishing U.S. careers of Robyn, La Roux, Feist, Ellie Goulding as well as worldwide successes of LMFAO and Far East Movement. In the process, Cherrytree Records and www.CherrytreeRecords.com have become a source for pop alternative music and catalysts for artist collaboration and innovation.
If previous Cherrytree fêtes ("Cherrytree El Adobe" in Los Angeles and "Cherrytree Times Square" in New York) are any indication, guests can expect an exciting experience mingling with their favourite artists who will not only be performing but signing autographs and taking snaps with Cherrytree "Rec'ers" (members of the www.CherrytreeRecords.com community). For those Rec'ers outside of London, the event will be simulcast live on www.CherrytreeRadio.com.
Grammy-nominated hip-hop duo LMFAO will be bringing their kinetic "Party Rock" to the event. LMFAO's hit single 'Party Rock
Anthem' has just spent four weeks at #1 on the UK singles chart selling over 450,000 units and reaching gold status while surpassing global sales of 1.75 million. Their next single "Champagne Showers," is another perfect slice of party gold and features the sublime vocals of label mate Natalia Kills.
The electro-hip hop quartet Far East Movement will be coming all the way from downtown Los Angeles to perform their electro-bounce hip hop including their smash 'Like A G6' which has already sold 6 million copies worldwide as well as spent 9 weeks in the UK top 10.
Fresh from recording his sophomore album in LA (with Kierszenbaum co-producing),Frankmusik will be playing selections from his debut album – which hit #1 on UK iTunes – as well as his forthcoming release (due out this September). South London's digi-pop wunderkind is back with his new single 'Do It In The AM' featuring Cherrytree friends Far East Movement and he's also finding time to
produce the new Erasure record.
Born in Bradford to a Jamaican father and Uruguayan mother, Natalia Kills has been tipped by Perez Hilton, RWD, i-D and Grazia. Creating razor-edged pop, her debut single, "Mirrors" was a blog favourite hitting #1 on the Hypemachine setting up anticipation for her debut album 'Perfectionist' due later this year.
Colette Carr's brand of Malibu-flavored "hip-pop" blends early Eminem with classic Cindy Lauper. Her first single "(We Do It) Primo" wasproduced by Frankmusik and features a sample from Cherrytree brethren Keane's "Somewhere Only We Know." Colette recently hit no. 1 on Billboard's Uncharted chart and topped mtv.com's playlist with her video "Back It Up."
Tickets are available from Friday 20th May via http://www.gigsandtours.com/?a=cherrytree&site=cherrytree
and http://www.cherrytreerecords.com/