Gustavo Lamas to release 'Colmado' EP on Parity June 18th 2011
aaamusic | On 31, May 2011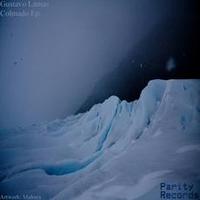 Gustavo Lamas – Colmado EP
w Syphon dub
Gustavo Lamas Siempre Parity Records (preview) by PanamaRed:ParityRecords
Gustavo Lamas Colmado (Syphon Dub) Parity Records (preview) by PanamaRed:ParityRecords
ARTIST: Gustavo Lamas
TITLE: Colmado EP
LABEL: Parity
RELEASE DATE: June 18th, 2011
Techno producer Gustavo Lamas drops three very strong originals and one remix for his latest release on Parity Records. The new label is an offshoot of Panama Red, run by the well-respected producer Antonio Caballero to showcase his tastes for what he likes to call, "Congruent Techno". "Calles" is a mood driven ambient piece, suitable for an opening track for a mix or set. The synth lines are textural rather than melodic, while the rest is comprised of heavy, downbeat drum blips that rise and fall in precise cadence. About three-quarters of the way through the track, however, the slightest of melodies are introduced above a swirling mass of white-ish noise. It is elegant chaos that demands attention. "Colmado" is a lazy groover with wistful melodies that give it a very relaxed, chilled out vibe. "Colmado (Syphon Dub)" is a dark, late night track with a funky house vibe groove and thick layers of techno soul over the top courtesy of Antonio Caballero's alter ego Syphon. Things build nicely with the aid of shakers and twisted chimes to a satisfying culmination that does everything it is supposed to and a little more. "Siempre" is armed with an old school house vibe and a thick garage bass line that is unmistakable. Imbued with melodic motifs found throughout the release, this one delicately balances chunky modern beats with ambient subtlety.
TRACKLISTING
01 Calles
02 Colmado
03 Colmado Syphon Dub
04 Siempre
ABOUT GUSTAVO LAMAS:
Gustavo Lamas is part of the electronic scene in Buenos Aires, Argentina. Between 1994-97 he developed his first musical experiences. A self-made debut cd called "Disperso" came out in 1998. This CD is based on collage work done with a sampler as only instrument. He began playing in the local underground scene in small clubs, museums or cultural centers. In 1999 he released "Plural" with Frágil Discos, in which he continues the sampler aesthetic, concentrating mainly on textures and dub swing with pop dynamics. During the same year, two tracks from "Plural" were included in the "Elektronische Musik aus Buenos Aires" compilation by the German label Traum. In the end of 1999, his first European full CD "Celeste" came out on the same label.
In 2000, he collaborated with Argentinean musician Leo Garcia in a project called Rascacielos and they released an EP called "Camote Galáctico". This work is based mainly on samples of Argentinean rock of many eras Rascacielos played in the Sónar festival at Barcelona (Spain) in June 2000. Afterwards, he traveled to Germany, together with other Frágil label artists- and played both in Cologne and Düsseldorf.
At the end of 2000, "Mañana" came out by German label Kompakt. A 12" with three tracks that show different aspects of his work: no beat ambient, down tempo dub and a personal vision of house. The ambient track of this vinyl is also included in the "Pop Ambient 2001" Kompakt compilation.
Since 1998, he has been a member of the Argentine DJs-musicians-designers collective called "Agencia de Viajes" (Travel Agency) that promotes "deep concentration" events in post-Chill out rooms installations in museums and after hour discos.
During 2001, he was invited to participate in the second edition of Mutek Festival in Montreal, Canada. He was one of the 13 artists of the event to be asked for a track to be included in the Mutek compilation. He also played in neighbouring countries like Uruguay and Chile. Without forgetting his more experimental and ambient material, he started developing more dance-oriented music playing in several local events.
In 2002, after Argentina's political and economic crisis, local musicians found their work even harder. Because of the difficulty of finding his foreign material in his own country, he released a CD called Sacachispas on a crafty independent local label. He continued playing both dance oriented music and experimental sets (specially with Agencia de Viajes). Some of his more experimental music was released on the Canadian label Oral as a CD called "Desatanudos". Meanwhile, in Germany a 12" called "Presente" was released by the label Onitor. He also took part of the "45 seconds of…" compilation in Simballrec from Los Angeles, USA.
In June of that year his first 12" was released in the US on Stewart Walker's label Persona Records. He has also prepared the music for an artistic installation to be presented in Barcelona's art gallery Doque during the month of june. In September he released another 12" "Lejos" in the german label Onitor, together with a full CD called "Brotes". It had very good reviews in different magazines like de:Bug or The Wire. After that, he toured Europe and continued releasing material for the same label with the 12" "Seguimos" in 2004. While he produced some remixes for local artists like for the pop ones Gustavo Cerati or Rosario Blefari to the electronic duo Microesfera. At the same year he participated one more time in Creamfield in Buenos Aires. During 2005, he made a new 12" for the label Safari Electronique and selected the material for a new album to release in Casa del Puente. He also became a resident at the Faena Hotel and Universe. He did a live set at Mutek México and also at the "Encuentro Electronico" in Bogotá where he shared the stage with people like Vladislav Delay, Sieg Uber Die Sonne, Luciano, and Deadbeat.
His last full album appeared in 2006 under the name "Mareo" on the local label Casa del Puente. In the last four years he has released several EP on labels such as Affin, Modelisme and Hidden Recordings.