SHARP KNEES announce "Don't Leave me" release
aaamusic | On 03, Jun 2011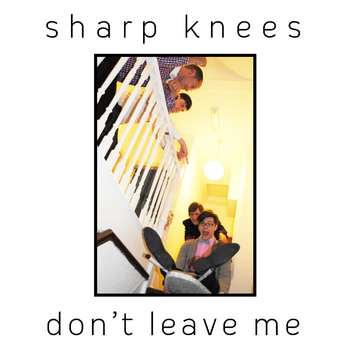 Sharp Knees consist of Sam Bennett (Vocals / Guitar), Jacob Alder (Guitar/Vocals), Shane Egglestone (Bass/Vocals), Jacques Moran (Keyboard/Saxophone/Vocals) & Peter Dean (Drums/Vocals). The band spent most of 2009 working on their 10 track self-released, self-produced, album, 'Certain Rules'. The album became an instant classic within their hometown, as they began supporting the likes of Everything Everything, Hip Parade, The Kabeedies and many more across the East Midlands.
The act went on to compete in the national competition, 'Kit Kat's Battle Of The Bands', which resulted in the quintet performing at the Grand Final in London; an event that was hosted by, reputable musician, Frankmusik. The band were awarded the opportunity of playing at the 2010 V-Festival and Reading Festival.
In late 2010, they returned to the studio to produce their new track, 'Don't Leave Me', which was produced by Sharp Knees', Sam Bennett, in the singer's home in Leeds, UK.
Sam stated, "Although it has only been a year or so, I feel we've progressed massively in that period of time. The band has developed both on and off the stage, and a more mature side to our music has emerged. Our album didn't have this same edge, so we hope that the new EP will demonstrate what Sharp Knees is now all about".
The band are now preparing for a studio visit in August to work on their forthcoming EP.