Kaiser Chiefs Release New Album …. Now!
aaamusic | On 04, Jun 2011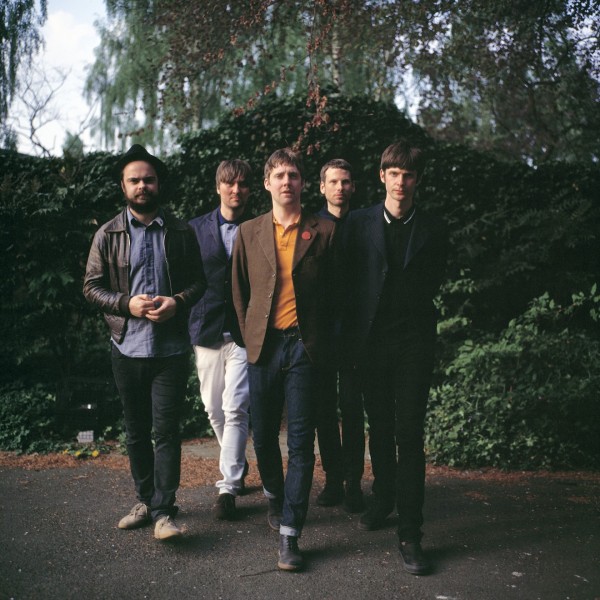 Kaiser Chiefs release their fourth studio album 'The Future is Medieval' today via a brand new, innovative digital platform on www.kaiserchiefs.com through Fiction / B-Unique Records.
The album is the sound of a group on prolific form as evidenced by the quality of all 20 tracks released today. The band's intention is to create a music experience that can be shared and enjoyed by all and at the same time revitalise and subvert the industry standard. It can re-engage the excitement and spontaneity of offering new music immediately to fans, allowing them to hear the record at the same time as media and critics alike and hopefully giving people a fun experience at being the Kaiser Chiefs A&R department!
This week began with the band releasing a single 'Little Shocks' via their website following its exclusive play on Zane Lowe's Radio 1 show on Monday 30th May. The band have continued to surprise fans with further music and regular updates of live dates over the last few days.
'The Future Is Medieval' is the follow up to 2008's 'Off With Their Heads', their third album in a frantic three years which saw them sell over six million albums, win countless awards including three Brits and tour the world non-stop. After its' release the band took time out to take stock and work out their next move and following a well-deserved break (and inspiration gained from a holiday frontman Ricky Wilson took with friends), they regrouped and started writing. They built their own studio in the basement of their management offices in London's Shoreditch and work started on the new record. With countless songs in the bag, they worked with producers Tony Visconti, Ethan Jones and Owen Morris as well as trying their hand at producing their own tracks with drummer/songwriter, Nick Hodgson at the controls.
Kaiser Chiefs are: Ricky Wilson (vocals) / / Nick Hodgson (drums/vocals) / Andrew White (guitar) / Simon Rix (bass) / Peanut (keyboards).
7/8 June Falmouth, Princess Pavilion (sold out)
10 June Isle of Wight Festival
16 June London, Electric Ballroom (sold out)
24 June London, Hard Rock Calling
26 June Glastonbury
20 August V Festival, Chelmsford
21 August V Festival, Stafford
10 September Leeds, Kirkstall Abbey*