Tallulah Rendall – Alive
aaamusic | On 05, Jun 2011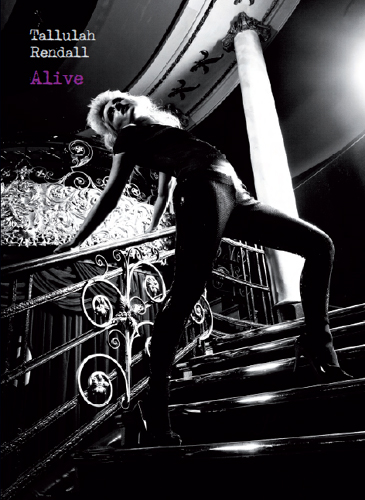 Part silken Persian, part electric Siamese, Tallulah Rendall is an electro-hearted songstress with an eerie, keening purr that on her 'Alive' two-track EP illuminates her spine-tingling musical nous.
Opener 'Colourblind' brings to mind smears of Nico and a hefty dose of Florence Welch to dazzling effect. Rendall's vocals are spectral yet with undeniable power as she belts out a ghostly croon and coy, mewing verse attitude to the shimmering synth tapestry and stomping beats. The track builds from a haunting veil of electric 80s-flavoured pop rock into a biting, fully-formed outcry of a track, as Tallulah is joined by a swirling, crunching guitar and maelstrom backing vocals, the whole thing gathering momentum into a howling guitar solo section, and a real sense of urgency in the plunging freefall of the last chorus climax. 'Blind Like A Fool' is the sunny acoustic hopskip b-side, if you're being cynical. But there's something else going on, an added depth in the sultry yet unnervingly naïve vocal style of the frontwoman, the sneering lyrics wonderfully offset by the sweet tones of a bouncy, almost pop-country guitar playing style and group backing vocals that weave into one another with beguiling charm.
Tallulah Rendall is very much pitched at a level that could see her rocket to the charts, with an accessible, versatile approach to music that has a depth of intrigue to match the veneer of a promising young singer-songwriter. This is musical pop art of considerable quality, and to be frank, two tracks just isn't enough.
Author: Katie H-Halinski