GILLIAN WELCH releases new album 'THE HARROW & THE HARVEST'
aaamusic | On 06, Jun 2011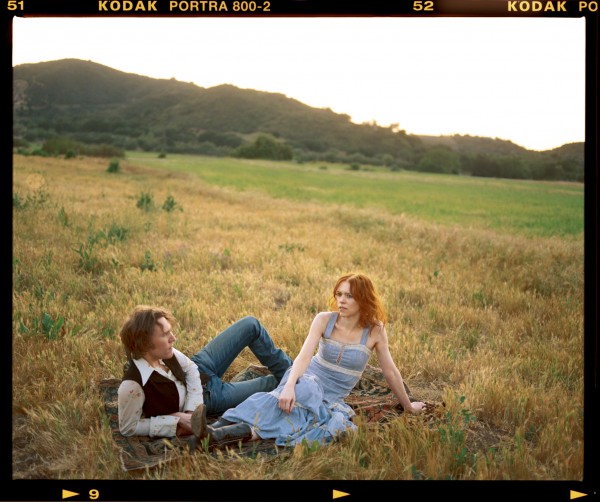 GILLIAN WELCH
'THE HARROW & THE HARVEST'
NEW ALBUM OUT JUNE 27 2011
ON ACONY RECORDS/WARNER BROTHERS RECORDS
Acony Records/Warner Brothers Records are proud to announce that on June 27, 2011 they will release The Harrow & The Harvest, the new album by Gillian Welch, featuring ten new songs recorded at her own Woodland Sound Studios in Nashville, Tennessee and produced by David Rawlings.
The Harrow & The Harvest, "is a new Southern sound," writes Colin Meloy of The Decemberists, "with the sort of songs you wouldn't be surprised to hear issuing from some verdant, wooded hollow in Appalachia; Songs you'd expect to hear hollered from an Asheville grange hall, all too late in the evening. Songs with the wry humor of the back porch. Listen to this record with the lights low. Listen to it on an old radio, cradled next to your ear."
Uncut Magazine's Album of the Month review calls The Harrow & The Harvest a "timeless country classic, this is Welch's most ruggedly traditional work yet." And closes by lamenting, "The only thing wrong with a Gillian Welch album is that she makes so damn few of them."
Gillian Welch and David Rawlings will embark on a US tour through the summer and autumn before coming to Europe at the end of the year in their most extensive tour in over a decade. UK dates are anticipated in November.
Welch and Rawlings met at Berklee College of Music in Boston. Together, they moved to Nashville, TN, where most of their work together has been produced. Since then, they have influenced and inspired new generations of country and folk singers, songwriters and players. They have earned the slavish admiration of many of the most lauded and loved voices of the Americana milieu, and had their songs recorded by the likes of Willie Nelson, Emmylou Harris, and Solomon Burke.
Visit gillianwelch.com for up to the minute tour dates and album news.