I LIKE TRAINS ANNOUNCE SIRENS 10″OUT 11th JULY, SIRENS VIDEO AND ONE OFF BRUDENELL SHOW
aaamusic | On 06, Jun 2011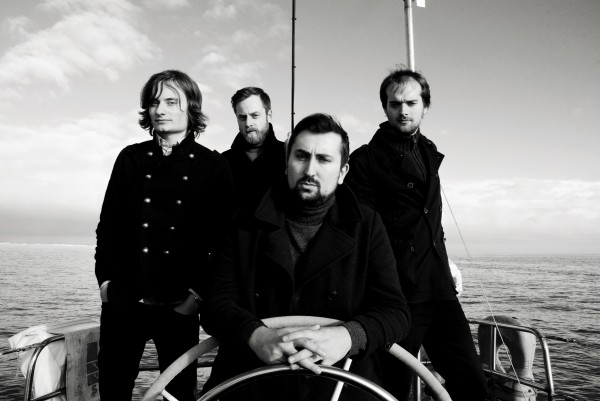 I LIKE TRAINS
ANNOUNCE SIRENS 10″OUT 11th JULY, SIRENS VIDEO AND ONE OFF BRUDENELL SHOW
I LIKE TRAINS today announce new single 'Sirens' plus the video to accompany the song and a special one off show at The Brudenell Social Club.
Sirens is released on 10″ Vinyl which includes the new song 'Flood' and the previously digital only release of 'A Father's Son' and 'A Kingdom You Deserve' on 11th July. The digital package includes two remixes of Sirens which offer an alternative slant on the original. An alternative dubstep version done by 48k and Dave De Rose (Producer and Roisin Murphy/Moloko collaborator) offers his own bass heavy take. All released on the band's own label, ILR. A limited edition version of the 10″ includes a special screen print of the artwork by TwoDucksDisco
I LIKE TRAINS also announce a long awaited return to Leeds after a long absence from playing their home town. Launching Sirens and playing with a string section, I LIKE TRAINS make a return to The Brudenell Social Club (currently up for numerous awards as UK's best small venue) on 1st July. Tickets are on sale today and priced just £7.
Pre-Order Sirens
http://shop.iliketrains.co.uk
Brudenell Tickets
Crash Records: http://crashrecords.co.uk/online/product.php?xProd=10728&xSec=209
Jumbo Records: http://www.jumborecords.co.uk/tickets.asp?sort=&event_id=11954
New single 'Sirens' is one of the more direct moments on I LIKE TRAINS' second full length record 'He Who Saw the Deep'. It takes the famous Greek myth of the Sirens calling sailors to shipwreck as a metaphor for how the human race is unable to resist the lure of progress despite our growing knowledge of the damage being done in its name. It doesn't preach or judge, but simply accepts our fate and feelings of guilt as we appear powerless to affect change.
The video produced by Progress Films and shot on the beautiful North Yorkshire coast, takes a dark interpretation of the lyrics dealing with the demons of a fisherman tormented by his urges, his dark fantasies and his guilt.
I LIKE TRAINS play:
June 11th – Long Division Festival, Wakefield
July 1st – Leeds, Brudenell Social Club
August 13th – Beacons Festival
HE WHO SAW THE DEEP the second full length LP is out now.